Palliative care for the elderly should be considered a human rights issue
Updated on Oct 26, 2018 04:39 PM IST
Long term care of the elderly should include care for enabling participation in cultural, economic and social life, fulfilment of their right to life of dignity as well as support for rehabilitation and prevention of old age problems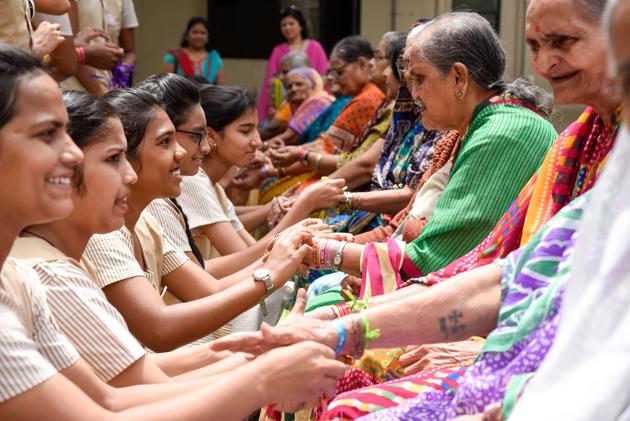 There are a number of challenges faced by older persons in accessing long term palliative care (LTPC) and end of life care. There are few support services available for older persons in order to access quality and affordable palliative care as part of available LTPC facilities. In addition there are few mechanisms to redress concerns related to abuse and violation of rights of older people. All over the world, an important human rights agenda emerging is strengthening the provision for affordable and quality LTPC with an emphasis on home and community care, especially when life expectancies are increasing. This is particularly pertinent for older age groups, especially the 70 plus and 80 plus older people, whose number is the fastest growing and who need more LTPC. In India, according to the last census in 2011, the 70 plus population was 28,441,345 and the 80 plus 11,289,005. Further, the proportion of females is more in older age groups. There are 14,299,243 women compared to 14,142,102 men in the 70 plus age group; in the 80 plus age group, there are 56,888,57 women and 52,836,95 men.
Family caregivers provide the bulk of LTPC. It is unpaid work and often the quality can be very patchy. In our country, formal and institutional LTPC facilities are few and expensive, unaffordable to a large section of older people, particularly women. A majority of older women have limited or negligible social security benefits but greater morbidity and chronic health problems. An Agewell survey revealed that over 62% elderly didn't get any LTPC care in their old age and one third of the elderly find LTPC services unaffordable. Approximately 29% older persons, deprived of long-term or palliative care, acknowledged that they need maintenance in old age, so that their basic needs can be met and they can lead a comfortable and peaceful life in old age. India needs to develop universal coverage to social protection in old age that will enable meeting health care costs in later years. Numerous studies indicate vulnerability of older people to abuse and neglect and deprivation of their rights to healthcare, community interaction and involvement because of no or inadequate source of income in old age.
Long term care of the elderly should include care for enabling participation in cultural, economic and social life, fulfilment of their right to life of dignity as well as support for rehabilitation and prevention of old age problems. The National Health Policy 2017 seems promising in this context with its specific mention of improving health status through concerted policy action in all sectors and expanding preventive, curative, palliative and rehabilitative services provided through the public health sector with the focus on quality. It is imperative that LTPC are made an important component of primary health care and be the responsibility of frontline health workers in rural and urban areas. The government's National Programme for the Health-Care for the Elderly is a step in the right direction but much more remains to be done so that old age becomes a productive and fulfilling time for people.
Mala Kapur Shankardass is sociologist and gerontologist, associate professor, Maitreyi College, University of Delhi
The views expressed are personal
Personalise your news feed. Follow trending topics