Quotas in hiring IIM teachers not a good idea
Published on Sep 15, 2016 05:08 PM IST
The government, through its nominees on the governing councils or boards, can push the idea of introducing courses on Dalit entrepreneurship, etc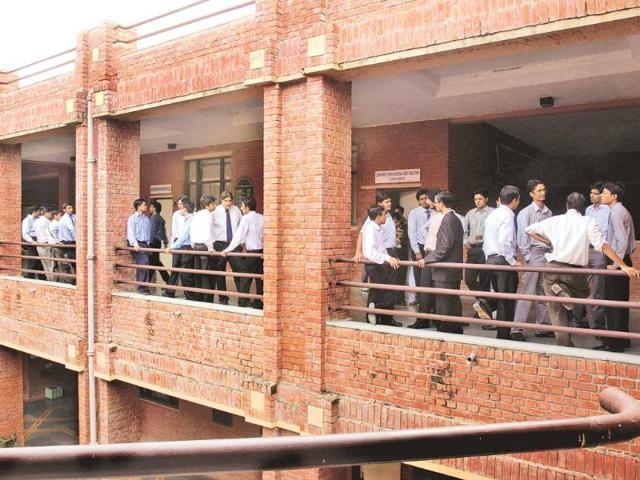 Political mismanagement leads to policies prejudicial to the interests of the State. This is what seems to be happening when the NDA government is trying to push for quotas in the hiring of teachers at the IIMs, whose heads HRD minister Prakash Javadekar will meet on September 20. At a time when the Centre is shaky over its mishandling of Dalit matters in various parts of the country, it has opted to placate the Dalits, sensing anger in the community. In doing so, it seems to be outdoing the UPA government in the matter of reservations in jobs and admissions in educational institutions. The headstart in this respect was given by the late Arjun Singh, who, as human resources development minister in the UPA government, pushed through the quota for the OBCs in admissions at the IITs and IIMs. Now, under the current dispensation, the human resources development ministry has kept the provision in the IIM Bill relating to quotas in hiring teachers at the IIMs. This move is ill-advised. So far the IIMs had resisted the government's move to introduce reservations by citing a government order that exempts scientific and technical institutions from following a reservation policy in hiring teachers. The IITs, which too had steered clear of reservations, eventually fell in line.
Read: HRD minister Javadekar will meet IIM management on faculty quotas
There are broadly two reasons why the IIMs should not be browbeaten into accepting such a reservation policy. The IIMs are after all some of the finest of our educational institutions. They need a measure of autonomy, which is being curtailed through this draft Bill. Though academic institutions from India do not figure very highly in international rankings, some like the IIMs, the IITs and the Indian Institute of Science have a good reputation worldwide. Their reputation will suffer because such reservations are introduced. Eminent personalities such as IG Patel have headed our IIMs. So, given the mess that India's higher education is in, interfering in some institutions of excellence would mean a further slide in overall academic standards and leaving students with no option but to explore opportunities to go abroad before graduation itself and contributing to the brain drain. Second, it will lead to greater politicisation in hiring matters because pulls and pressures from political personalities will become inevitable, leading to competent people staying away from such institutions.
Read: Why IIMs want diversity in the classroom
This is not to say that affirmative action should not be there and there should be no government control in the running of the IIMs. But given the fact that appointments at IIMs are few and far between, they are not of much use when it comes to employment generation for disadvantaged communities. Instead the government, through its nominees on the governing councils or boards, can push the idea of introducing courses on Dalit entrepreneurship, etc. A lot is happening in that field.
Personalise your news feed. Follow trending topics