The benefits of rapid urbanisation have not reached real India
Updated on Sep 26, 2016 01:12 AM IST
Businessmen in small towns need to be motivated to create as many jobs as possible. While the government should focus on this, its plan to give certificates of appreciation for tax payers is a step in the right direction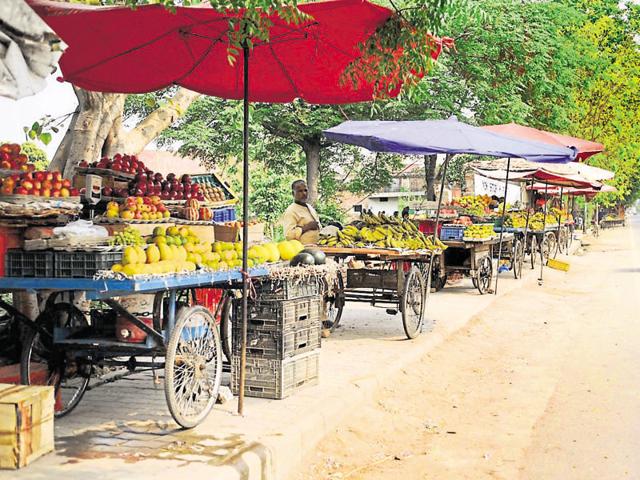 We were heading towards Mumbai's Peddar Road. The cabbie suddenly pointed towards a multi-storeyed building and announced: "This is Antilia, Mukesh Ambani's residence." His voice was brimming with pride. India's lower middle class generally takes pride in the monuments and renowned personalities of its cities. Till a few years ago, they used to point tourists to the residence of Lata Mangeshkar.
From Lata Mangeshkar to Mukesh Ambani. How did such a huge shift happen?
We know that about 70%of Indians were born after 1980. Their dreams reflect an ambition to become rich rather than live by sentimental slogans. That's why founders of unicorn companies are their role models. In the malls of Delhi and Noida, cricketers such as Virat Kohli are discussed only when a cricket match is on. But Paytm's Vijay Shekhar or Flipkart's Binny Bansal can be the topic of discussion anytime, anywhere. For them the arrival and departure of a CEO of a large company to India is much more important than the battle between Donald Trump and Hillary Clinton. The reason? Most of them were born in middle class families and managed to succeed and create a place in the changing world owing to their determination. 'Start-up' is an enticing buzzword for the young and a new slogan for the prime minister.
Read | Mukesh Ambani's Antilia costliest private home in the world
Has this become a national phenomenon?
Let us not jump to a conclusion in haste. Manmohan Singh's 'perestroika' may have given the gift of corporatisation to metropolitan cities, but for the real India that resides in mid-sized cities, towns and villages, it is merely a fantasy.
So far, rapid urbanisation has failed to address this problem since turning villages into half-baked cities cannot be a solution. Cities are known for the way they function. That's why the first priority of youngsters staying in the real India isn't a start-up, but getting a job in the government. They perceive government jobs to be secure and full of "additional" income. That's why the sheen of administrative services has still not worn off.
By now, you would have understood why government jobs have lost their way. In a nation full of glamour, if the primary motivation of its youth in choosing a career is misplaced, how can a country be on the right path?
Read | Startups' struggle to lease planes may hit regional flight plans
So, how can we arrest this slide?
For this, businessmen in small and Tier 2 towns need to be motivated to create as many jobs as possible. Unfortunately, quarter of a century after liberalisation, businessmen in the Hindi belt still are not given the respect that they actually deserve.
The reasons for this are concealed in the folds of history.
According to author Nirad C Chaudhuri, India is the only country in the world where the rich are expected to fill the stomachs of the poor. It is true that Indians have a tradition of caring for the poor and taking every section of the society along. In cahoots with blood-sucking feudal landlords, the British turned this tradition into a joke. As a result our nation went into reverse gear.
In 1757, when Clive laid the foundation for long-term British rule by winning the battle of Plassey, 25% of the world's industrial output used to take place in India. By 1900 this share had reduced to just 2%. The British left behind a skeleton of the Sone ki chidiya (golden bird) that India used to be known as.
Read | Barefoot in Bengal: Indian football's immortal XI who beat the British
While celebrating Independence from British rule, instead of reviving the golden bird, the newly independent governments began showering the people with freebies. On top of it, nationalisation broke the back of the industry that had survived.
I was speaking to a few distinguished businessmen before the last elections in Bihar. I was saddened to know that they had sent their children to study outside the state. They don't want their children to stay or settle down in the state. On top of it, the children of those goons who are instilling fear in these businessmen, themselves study in other "peaceful" parts of India. If the crumbling law-and-order and back-breaking taxation were not enough, the common man perceives us as corrupt, they complained. In lieu of paying their entire taxes, if these businessmen can get security and the respect of the society and the ruling classes, they are ready to give up on the "tainted" income from illegal activities.
Bihar isn't an anomaly. Many other states are also in the grip of this epidemic.
What is the way out? A news item last week has given me a sliver of hope. Union finance minister Arun Jaitley has announced that those who pay their taxes and file their tax returns on time will get certificates of appreciation from the Central Board of Direct Taxes (CBDT).
Read | GST exemption limit at Rs 20 lakh, rate to be decided in October
In the first phase, 843,000 taxpayers will get these certificates of appreciation. The amount of tax has been divided into four sections: Platinum, gold, silver and bronze.
For a country where businessmen have been perceived as walking-talking deposits of black money for such a long time, it is indeed a welcome change.
We should remember that just 1% of the 1.21 billion people who live in India pay income tax. The figure for the United States and China is 45% and 8% respectively.
The difference in these numbers reflects the ground reality in these three countries. One hopes the initiative that the government has taken to bridge this gulf will not die half-way down the road as it usually happens.
Shashi Shekhar is editor-in-chief, Hindustan
letters@hindustantimes.com
Personalise your news feed. Follow trending topics