There must be a law to define a river's edge
Published on May 15, 2018 02:52 PM IST
It has been left to the courts to adjudicate so that a riverbed is not encroached upon by the State and citizens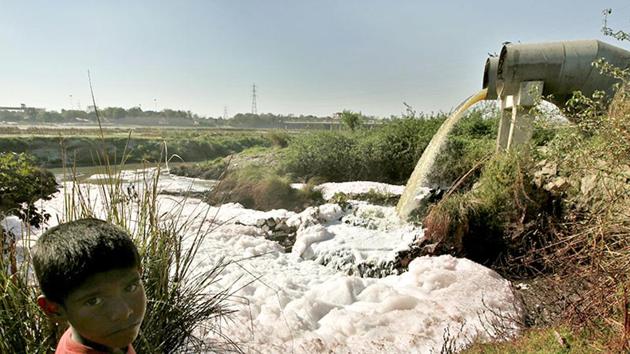 The East Delhi Municipal Corporation's desire to develop two landfills on the Yamuna floodplain has been criticised by almost everyone. But surprisingly, the Central Pollution Control Board, the apex pollution control agency of the country, seems to think otherwise. It does not consider the location of the landfill sites as being on the riverbed. Such a project could destroy existing wetlands, pollute underlying aquifers and groundwater, and contribute to the already critical air pollution situation in the Capital.
But the case also raises one more question: What is the lateral extent of a river bed and its edge?
In the absence of a national river law, it has been left to the courts to adjudicate on the issue of defining a river's edge to deal with encroachment of the riverbed and to define a safe distance from a river at which construction and other developmental activities could be permitted.
We usually think that the water line of a river in the normal or lean season is also its edge. This is not true because the water line is not a static line in time or space.
This phenomenon is far more evident in a monsoonal land like ours where the amount of water in our rivers could vary from a few thousand cusecs (cubic feet per second) to several lakh cusecs in a span of a few hours. The result: The water spread in a river and its water line varies over seasons. The extent of this lateral spread during floods is known and it has been cyclic in nature over 10, 25, 50, 100 and 500 years.
Even though a river's edge is unambiguous, it must be defined to safeguard (under the 'precautionary principle') the integrity of a river's space (riverbed) from anthropogenic threats. It must also be defined under the Doctrine of Sustainable development so that people are not duped by vested interests into occupying lands on the riverbed because it is the people, not the unscrupulous developers, who will suffer losses during flood events.
The River Ganga Authorities Order (October 7, 2016) issued under the Environment (Protection) Act, 1986, defines both a river bed and its floodplains as areas that come under water due to floods, corresponding to once in 100 years. This sound definition needs to be mainstreamed for all the rivers so that defining a river's edge no longer remains a discretionary option for the State.
Manoj Misra is Convener of Yamuna Jiye Abhiyaan.
The views expressed are personal
Personalise your news feed. Follow trending topics