We haven't given primacy to primary education
Published on Sep 06, 2016 01:05 PM IST
Children's education has not received the attention it deserves. Without that our social infrastructure is bound to flounder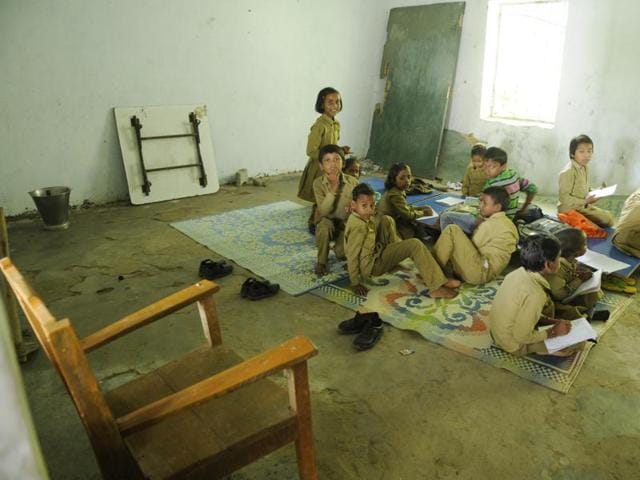 India will celebrate the 100th anniversary of its independence without all its children in school, according to a Unesco report. The Global Education Monitoring report of Unesco has said India can achieve universal primary education by 2050, universal lower secondary education by 2060 and universal upper secondary education by 2085. This is a sad commentary because at governmental level India has tried to universalise primary education though the funds allotted for this purpose may have been insufficient. John Kenneth Galbraith, economist and once US ambassador to India, had said there was no literate population that was poor and there was no illiterate population that was anything other than poor. Galbraith may have been powerfully influenced by the Indian example.
Read: Teachers' travails: Battling crowded classrooms and non-teaching duties
The Unesco report says more than 60 million children receive little or no formal education and there are more than 11 million children who are out of school at lower secondary level. In this respect one can go beyond the Unesco report. The Annual Status of Education Reports, published by the National Council of Education, Research and Training, points out about 50% of class 5 students were not fit to be in class 2, and about 25% of students from class 1 to class 8 could not recognise numbers. This is despite the efforts of the Sarva Siksha Abhiyan, which has set 30:1 as the pupil-teacher ratio. But in places sometimes there is just one teacher for 100 students. The quality of education in government-run schools is particularly bad, which is alarming because almost 80% of the primary schools in India are government-run. A recent report in Hindustan Times said India had a deficit of 584,000 teachers in primary schools and about 350,000 upper primary schools. However, there has been in improvement in the dropout percentages of girls.
Read: Government schools need urgent fixing
There are a host of reasons for this. First, governments across the country are going slow on hiring teachers, citing high fiscal deficits. Second, in many cases teachers in government schools are given jobs that have nothing to do with teaching, such as census work and industrial surveys. Third, a high proportion of teachers is found absent from duty. A World Bank National Absence Survey reported one in four rural teachers were found absent at work.
Read: Errand boys? Delhi teachers are govt's ultimate multi-taskers
Primary education has not received the attention it deserves. Without that our social infrastructure is bound to flounder.
Personalise your news feed. Follow trending topics