Why plans to rejuvenate the river Ganga are failing
Updated on Nov 13, 2018 12:04 PM IST
The State is not tackling the main causes and sources of wastes: urbanisation, industrialisation, chemical farming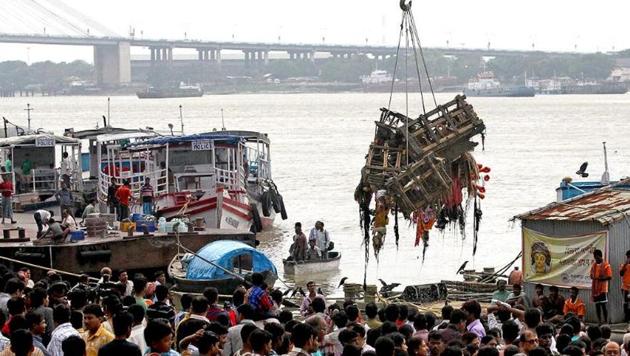 The Ganga Action Plan was launched in 1986 by former Prime Minister, Rajiv Gandhi, at Varanasi, Uttar Pradesh. In 2016, Prime Minister, Narendra Modi, launched the ₹20,000-crore National Mission for Clean Ganga. A Ganga Act, which will provide a sound legal footing to the river rejuvenation plans, is in the works. And yet a recent report by the Central Pollution Control Board has found the river to be in a bad shape.
What are the reasons for this state of affairs? River activists believe that the problem lies in the misplaced priorities of State run programmes, which have consistently failed to address the main source of both solid and liquid wastes: homes, cities, farms, and industries. Instead of just trying to clean the river, the State should tackle the causes and sources of such wastes: urbanisation, industrialisation and chemical farming. The State must ensure zero discharge to keep rivers as well as other water bodies healthy. This must be a regulatory and a cultural imperative, and not a just a river rejuvenation strategy.
Despite state agencies claiming to work towards Ganga rejuvenation, we use the agency of National Mission for Clean Ganga as if a clean and rejuvenated Ganga is one and the same thing. The fact is that wholesome water (not sparkling clean) is a natural corollary of a rejuvenated river.
On October 10, the central government released a notification setting limits for a minimum flow of water in River Ganga no matter how many projects consume its water. This was done to ostensibly augment the flow in the river. Claiming to ensure the release of environmental flows at a few critical points on the Ganga, the notification has been found wanting in many respects. It was rejected by Swami Sanand (GD Agarwal) a few hours before he breathed his last on the 112th day of his fast-unto-death for the rejuvenation of the Ganga. In his letter to Modi on June 13, 2018, he had demanded that all hydroelectric projects along the Alaknanda, Dhauli Ganga, Mandakini and Pindar rivers be scrapped to ensure the natural flow of the river. He had also demanded that mining be stopped here, especially in the Haridwar-Kumbh region. But the notification did not ban any project.
Flow is the lifeblood of a river. Any obstruction in it amounts to fundamental changes in its natural processes. So for a human agency to decide and declare the release of flow is a condescending act. To add salt to its wounds, often 'minimum' flows are talked about as if a man can decide on what is the actual bare minimum that a river shall survive on and still continue to provide various services to humans and non-humans. This the height of human arrogance where a receiver (man) is deciding how much a giver (river) can do with.
Manoj Misra is convener, Yamuna Jiye Abhiyaan
The views expressed by personal
Personalise your news feed. Follow trending topics