Why President Kovind's Constitution Day speech is important
Updated on Nov 03, 2019 11:59 PM IST
He expanded the existing parameters of what constitutes for social justice, making the phrase much more relevant to modern India.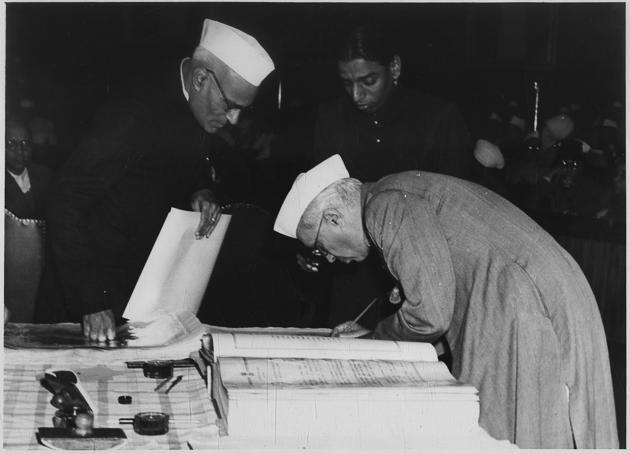 On November 26, India's Constitution Day, two important speeches were made. One was by the President of India, Ram Nath Kovind, and the other by the Chief Justice of India, Ranjan Gogoi. Both spoke eloquently on how and why India's Constitution, which is now 69 years old, forms the backbone for delivering social justice, a challenge that India is grappling with every day. "It would not be an exaggeration to say that our Constitution is intricately intertwined with every sphere of life, be it political, social or economical. In each moment of crisis we have turned to it for refuge. This is because of our unshakable belief in Constitution in its ideals such as rule of law, democracy, human rights and so on," the CJI said.
President Kovind's speech, however, should be read for one more important reason. He expanded the existing parameters of what constitutes social justice, making the phrase much more relevant to modern India. First, the president spoke about environmental and climate justice, saying that the idea of social justice must now encompass "modern civic parameters — such as clean air; less polluted cities and towns, rivers and water bodies; sanitary and hygienic living conditions; and green and eco-friendly growth and development". For a country grappling with the challenges of development — and I would say, losing quite a fair bit of its natural heritage— this reminder by someone as the president of a country of India's size, has an enormous import.
Second, he also spoke about technology justice. "Technology is an enhancer of justice as well as a challenge. It calls for us to think of technology justice as a subset of economic justice. This is very true in the context of access to technology for our poorer and less privileged fellow citizens". In other words, he reminds us that despite our achievements in technology, the digital divide remains enormous and this needs to be bridged so that everyone has access to its benefits. Importantly, he reminds that innovation and technology are not just about gains but that they have also brought questions of access and privacy. "For example, there is the dilemma of weighing data privacy against the use of data for the greater common good. Within these competing imperatives lie competing notions of justice," he added.
And third, critically, the president mentions one more broad debate of our times: the role the private sector will play in developing this country and expanding social justice. Much as many would like it, this involvement cannot be wished away, especially at a time when the State is finding it difficult to deliver on promises for various reasons. This is not merely an Indian phenomenon, but a worldwide one. Even the charter of Sustainable Development Goals (India is a signatory) mentions that the private sector has to chip in so that the world can meet these goals. "We are in an age when public services and public goods are increasingly being delivered by the private sector. Education, health, housing, urban transport, and telecom and Internet access are examples. The expansion of justice creates a greater role for non-state players as well. Any future safeguarding and strengthening of the Constitution — and upholding of justice in its various forms — will require the participation of both public and private stakeholders. Justice has as many stakeholders as India has citizens," he said. Hopefully, the private sector will start looking at social investments as more than just a statutory requirement.
If the president's speech makes citizens aware of the new parameters that must form the backbone of social justice, it is also for the political parties and policymakers to internalise this and figure out ways to deliver it. One of the ways of meeting the challenges will be to accept that these exist and make them a part of the political discourse and manifestos. The 2019 elections could be a good beginning.
Personalise your news feed. Follow trending topics