Yechury vs Karat: The CPI(M) starts a debate
Published on Sep 16, 2016 08:05 PM IST
Over decades the arch enemy of the communists and socialists had been the Congress, which in their characterisation was a party of landlords and big industrialists, and not the BJP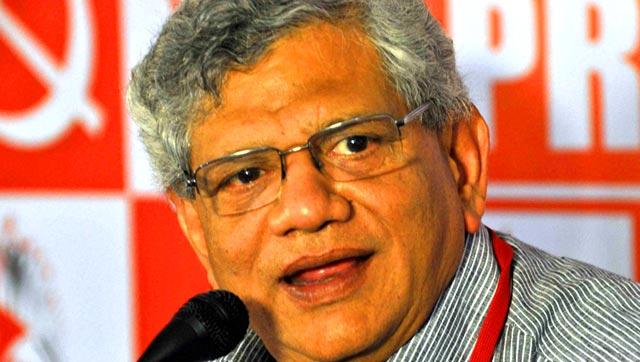 The dispute between CPI(M) stalwarts Prakash Karat and Sitaram Yechury can be situated in the context of a Marxist debate that has bedevilled the communist movement and also enriched the intellectual climate it functions in. The larger point is to what extent a communist party can come to an understanding with non-communist ones, particularly the Congress. And the larger point boils down to the specific issue of whether forming an alliance with the Congress was in keeping with the CPI(M)'s interpretation of the Congress's role. The ostensible point that sparked the debate – whether the current dispensation at the Centre is 'fascist' or 'authoritarian right-wing' – is a minor one that can be adequately resolved.
Marxists owe their political existence to a certain history and a certain book and, when thrown against the welter of events, facts have often not fitted into their theory. Indian Marxists have tried to tailor Marxism to Indian conditions. After having been in power in several states and after having exercised 'disproportionate power' at the Centre during the terms of several central governments, they are now in a crisis that they have been never faced before. And their crisis is both of theory and practice.
Read: Can't have electoral tie-up with Congress in Bengal: CPI (M)
In the current debate between the two, while Karat's position is doctrinaire, Yechury is willing to come to a compromise with the exigencies of the moment by forming an alliance with the Congress to defeat the BJP. Well, the CPI(M) did the opposite thing in 1989, when it had an indirect alliance with the BJP to defeat the Congress. (Jyoti Basu and Atal Bihari Vajpayee shared the podium in Calcutta.) Karat's line of thinking might have provoked the question if the CPI(M) were to have an alliance with the Congress, then why not the Trinamool, which too is steadfastly opposed to the BJP. In what ways is the class character of the Congress different from that of the Trinamool? Yechury might respond by saying the Trinamool was part of the NDA once.
Read: Left blundered by tying up with Congress: Mamata
So this is essentially a string theoretical position (of Karat) running into a more liberal view of the moment, which too intends the serve the theoretical cause in the long run?
Over decades the arch enemy of the communists and socialists had been the Congress, which in their characterisation was a party of landlords and big industrialists, and not the BJP. Why is why Mulayam Singh Yadav, a socialist, once said he was willing to do business with the BJP if it gave up its divisive agenda. The CPI(M)'s chief problem now is that after having behaved for years like social-democrats, it is trying to rediscover its Marxist roots. This will take the party a lot of time.
Personalise your news feed. Follow trending topics