Horoscope Today: Astrological prediction for December 20, 2022
Dec 20, 2022 10:40 AM IST
Daily horoscope: Are the stars lined up in your favour? Find out the astrological prediction for Aries, Leo, Virgo, Libra and other zodiac signs for December 20, 2022.
All zodiac signs have their own characteristics and traits which define someone's personality. Wouldn't it be helpful if you started your day by already knowing about what's going to come your way? Read on to find out whether the odds will be in your favour today.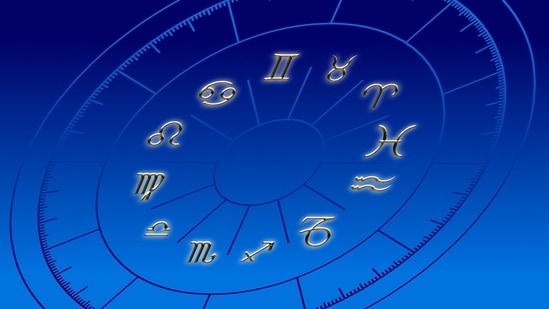 ARIES (Mar 21-Apr 20)
Aries, prepare for a day with mixed emotions. You may be financially stable but want to be richer. Family members may surprise you. Some distant cousins may visit at home. The day may be exciting and joyful at home otherwise. Your boss may be a true fan. You may be recommended to lead an overseas project. It may help your career. Muscles may stiffen from lack of exercise. Fitness may be the key to preventing minor ailments, so ditch your laziness and start working out.
Love Focus: Aries, your partner, may be annoying and frustrating today. Even with patience, there may be differences.
Lucky Number: 17
Lucky Colour: Parrot Green
TAURUS (Apr 21-May 20)
You may become more attentive while handling your finances today. It's going to be a good approach to not to spend money unnecessarily. You may always feel satisfied with regard to domestic responsibilities. You may be excited to complete all household tasks. Your career advancement may slow down for a while, but it may be just temporary. Those starting with their new jobs should stay committed and focused. Your sincere efforts on the health front may show good results.
Love Focus: Your partner may be completely understanding, bringing you joy. Everything on the romantic front moves as per your wish.
Lucky Number: 11
Lucky Colour: Peach
GEMINI (May 21-Jun 21)
Your previous investment may begin to yield profits now. A good business partner can boost your status and help fulfil your aspiration. You may try to improve someone's life quality. Today, you may get family support. Academically, students may have good news. Work priorities may be clear to you. A new direction in your career is likely to help you grow. A healthy diet and exercise routine can do wonders for your body. Prioritize your time for yourself over others. This occasional treat may give you a much-needed energy boost.
Love Focus: It's okay to tell your sweetheart how you really feel. You might find some mental relief.
Lucky Number: 6
Lucky Colour: Red
CANCER (Jun 22-Jul 22)
Dear Cancer, today the entire day may be exciting and stress free. Things around you are likely to fill you with positivity and motivation. Your funds may rise to great heights and you may feel on top of the world. Your parents may be in the best of health and this may make you feel great. The day may be peaceful and satisfying for you on the work front. One of your seniors may turn out to be a guide to you. Your health may improve as you may avoid certain foods that may not be good for well-being. You may love the transformation happening in your body.
Love Focus: Your partner may open up to you romantically and shed his/her inhibitions. Your relationship may gain trust and strength due to this.
Lucky Number: 15
Lucky Colour: Dark Brown
LEO (Jul 23-Aug 23)
Smile, Leos, because everything will be shiny and new today. Your surroundings may seem more favorable, and you may decide to make the most of them. Moreover, you might be benefiting from a variety of financial avenues right now. If you're on the lookout for a better chance at success, you might get a fantastic offer today on the professional front. If you and your family members make an effort to maintain a cheerful atmosphere, you may have a very pleasant home life. There's a good chance you'll feel totally invigorated and in shape today.
Love Focus: Leo, all your romantic wishes may come true today. If you're still single, you may find someone today.
Lucky Number: 11
Lucky Colour: Peach
VIRGO (Aug 24-Sep 23)
Expect a favorable turn of events today, Virgo. There's a chance that you may click some new deals and monetary investments. Attending a reunion could be a great chance to see long-lost friends and family again. Students may want to try something different in order to meet their career aspirations. In light of your recent professional advancement, you may feel fulfilled. You should give your diet some serious thought. Including more healthy options like fresh fruits and vegetables or organic juices is likely to help you benefit on the health front.
Love Focus: Disagreements with your partner may cause tension today, Virgo. Personal decisions should be made with calmness.
Lucky Number: 18
Lucky Colour: Rosy Brown
LIBRA (Sep 24-Oct 23)
It appears to be a financially great day. You may get lucrative investment opportunities that will help you build a strong foundation for the future. You may want to expand your social circle by meeting new people. On the professional front, you may use your knowledge and skill. Your sincerity may be admired. Your health may be a priority, and you may consider joining a gym. Your older sibling may treat you with disdain. Patience would be the key to solve all your problems soon.
Love Focus: Today may be a day of romance and pleasure. Your mate may love your honesty and sincerity.
Lucky Number: 9
Lucky Colour: Magenta
SCORPIO (Oct 24-Nov 22)
You are likely to multiply your wealth today. Your company's sales may rise with market changes. This shift could be good for your household as well. You and your loved ones could take a trip together. As unity and understanding grows, family ties may strengthen. Your health and body appear to be in good shape. If you exercise regularly, minor ailments won't bother you. It could benefit you to hold off on making a job switch or seize a new business opportunity today. The offer should be carefully analyzed before any action is taken.
Love Focus: Your partner can surprise you with a day full of fun and excitement. Have a wonderful time, put your worries aside!
Lucky Number: 3
Lucky Colour: Peach
SAGITTARIUS (Nov 23-Dec 21)
Today may be a good day to buy, sell, or invest in real estate. The financial graph overall appears to be satisfactory. Possibilities of feeling more secure in your professional abilities increase if your boss shows you that they believe in you. You should consider leading a more physically active lifestyle to avoid common illnesses. Minor disagreements between the young and the old could cause tension in the family today. You need to only learn tactful methods for dealing with delicate circumstances.
Love Focus: You and your significant other could take your relationship to a new level today.
Lucky Number: 22
Lucky Colour: Beige
CAPRICORN (Dec 22-Jan 21)
You may experience a feel-good factor today as most things please you. You may thank God for all the blessings. Your financial portfolio may soar. All family members may be happy because of this financial growth. Your younger sibling may go abroad for college. Some tips from your boss may help you organize your work better. You may receive an annual award at your company. Maintain distance from situations or people that tend to eat your mental peace.
Love Focus: It is advisable not to stretch an argument for so long that it creates a rift in your relationship.
Lucky Number: 9
Lucky Colour: Dark Red
AQUARIUS (Jan 22-Feb 19)
Some of you may be bitten by a shopping bug today but you also need to be careful about savings. The environment at home may remain exciting. A close relative or a friend can drop by unexpectedly. Do not tough the deep waters at home - put the past behind and live in harmony with everyone. There could be issues at work that you have to deal with. Some of you may not be too happy with the career progressions. Getting up early, putting on some calming tunes, and going through your yoga routine would be fine. You may feel good inside out.
Love focus: Despite your hectic schedule, you should make time for your romantic life. Things could be to your liking and calm.
Lucky Number: 11
Lucky Color: Peach
PISCES (Feb 20-Mar 20)
A good day with positive developments in many areas of life is foreseen. Some of you are likely to receive the unexpected inheritance. Your day-to-day costs may go up, but you would be able to handle the increase. Your loved ones are likely to respect your time constraints and priorities. Your professional life may develop in the way you've always imagined. You could have a trouble-free trip. Yoga and healthy eating may improve health.
Love Focus: Your partner may surprise you with a gift today.
Lucky Number: 1
Lucky Colour: Golden Brown
"Exciting news! Hindustan Times is now on WhatsApp Channels
Subscribe today by clicking the link and stay updated with the latest news!"
Click here!