Three held for raising 'black Pakistan flag' at Republic Day rally in MP
Updated on Jan 27, 2018 08:18 PM IST
Local right-wing activists picketed the Shujalpur police station after the incident, demanding that the trio be booked under the National Security Act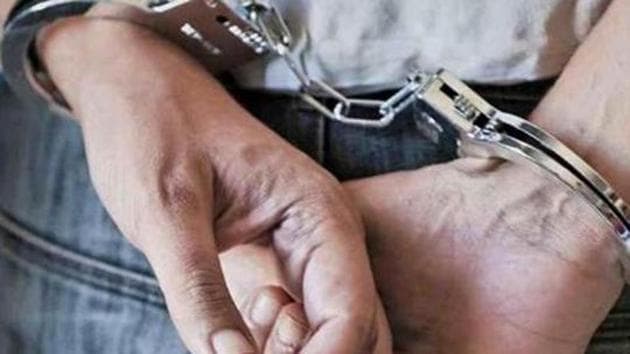 Hindustan Times, Bhopal/Shajapur |
Ramesh Dhagat
Madhya Pradesh police have arrested three people for allegedly raising what seemed to be a black version of the Pakistan flag during a Republic Day rally in Shajapur district.
The trio – Sadaab Khan, Adil Khan and Samir Khan – were booked under provisions of the Prevention of Insults to National Honour Act-1971, and later remanded in judicial custody. The law prohibits any form of desecration or insult to India's national symbols, such as the Tricolour and the national anthem.
"The accused raised a black flag with a crescent and a star during a two-wheeler rally taken out by members of the Muslim community on Republic Day. The others were all carrying the Tricolour. This created a law-and-order problem in the area for some time," said Dinesh Prajapati, Shujalpur police station in-charge.
Soon afterwards, local right-wing activists picketed the Shujalpur police station and demanded that the trio be booked under the National Security Act. Bharatiya Janata Yuva Morcha (Shujalpur) president Sunil Dethal even alleged that around 350-400 members of the minority community were involved in the act, and submitted a memorandum demanding strict action against them.
"A Pakistan flag was raised at the Republic Day rally," Dethal said.
An investigation is on.