Woman killed in MP on suspicion of practising witchcraft
May 30, 2017 04:47 PM IST
A 65-year-old woman was hacked to death in Raisen district, 44 kms from Bhopal, on Sunday night allegedly on the suspicion of her practising witchcraft
A 65-year-old woman was hacked to death in Raisen district, 44 kms from Bhopal, on Sunday night allegedly on the suspicion of her practising witchcraft. The incident occurred in Silwani area of Raisen.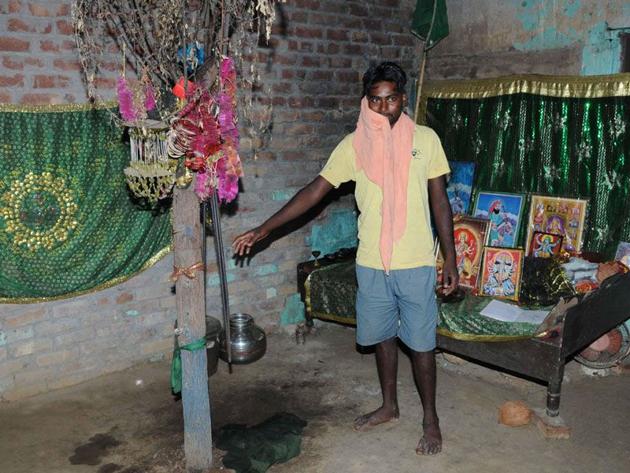 Silwani town inspector RD Sharma said Ulfat Bi of Salaiya village was attacked by one Man Singh Raikwar with an axe.
"Raikwar attacked Ulfat Bi with an axe on her neck when she was sleeping in the compound of her house. The incident was witnessed by Ulfat BI's daughter-in-law Hameedan, who immediately informed police about the incident. She saw the accused escaping from their house. Raikwar hails from the same village", he said.
On why Raikwar killed Ulfat Bi, Sharma said Raikwar suspected that his aunt died nearly a year ago due to Ulfat Bi's black magic rituals.
"We have arrested Raikwar and he is being interrogated", he said.
Sharma said a case under section 302 has been lodged against the accused. Later in the night sub-divisional officer of police (SDOP) Babita Bamnia visited the crime spot.
Killing people on the suspicion of witchcraft is not new to MP, which has highest population of tribals.
According to the National Crime Records Bureau (NCRB) report released in September last year for 2015, 20 people were killed in MP on the suspicion of witchcraft, third highest in the country.