Alia Bhatt's mother Soni Razdan feels Ranbir Kapoor is a 'lovely, lovely boy'
Actor Soni Razdan, apart from revealing the reason for taking up very less work, spills the beans on what kind of a relationship she shares with her daughter Alia Bhatt.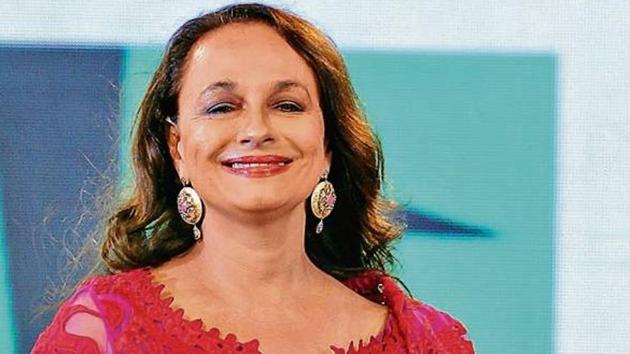 Published on Sep 17, 2018 04:18 PM IST
Hindustan Times |
, New Delhi
Rishabh Suri
Ranbir Kapoor and Alia Bhatt's budding romance has been making buzz in Bollywood. And while speculation is rife about whether the couple will take their relationship to the next level, Alia's mother, actor Soni Razdan says she does not turn to rumours for news about her daughter's life. In a freewheeling chat, she speaks about the mother-daughter relationship, why she never really did many films and what's keeping her busy now.
How did you feel when speculation about Alia dating Ranbir Kapoor started doing rounds?
I have a very good relationship with my daughter. I don't go by what rumours say; I talk to her directly. We have had discussions on what's going on or not going on in her life. It's her life at the end of the day, so I am happy to let her live it the way she wants to.
Has she spoken about Ranbir with you?
I don't discuss these things with anybody. (Laughs) Of course, we know Ranbir very well.
Rishi Kapoor recently said 'Neetu (Ranbir's mom) likes her, I like her, Ranbir likes her. Get it?'…
I don't know really, Rishi ji is very outspoken, he never minces words. We all know each other, I have worked with him. I know Neetu and Ranbir. What's the big thing? But Ranbir is a lovely, lovely boy.
In a career spanning almost four decades, you have done very selected work. Was that a conscious decision, or a lack of good roles?
I think I can be honest, and say: lack of good offers. There was just not good work at all, I don't know why. In those days, there was a perception once you get married. I was young and I got married to a director and a famous guy (Mahesh Bhatt). Then it was like 'ab shaadi shuda ho gayi toh kaam karne ki kya zaroorat hai?'- that was the attitude I had to fight against. In those days, there were a lot of prejudices, which don't exist today.
Please go on…
I am not the kind of person who won't get married because of my career, because there was nothing great happening in my career anyway. I believe in living life organically, taking it as it comes. I never stopped working when I got married and had kids. I did television, and always tried to do what I could do. To be honest, nobody was running after me with roles, so there also came a time when I did neglect the acting side, and was keen on directing and pursuing that. People got this impression 'she's directing not acting', stuff like that. I can't blame other people (fully) I was also not putting myself out there.
Yours Truly, your first film as the lead, is going to the Busan Film Festival. What's it all about?
It is a film which addresses the issue of loneliness. It's about a woman who's not so young, and how people never stop searching for love, and age is irrelevant. It's about the need to be wanted, to have a companion in life. Playing the lead character was also something I thought I would never get at this age, because nobody makes films for people my age. It's unusual from that aspect.
Interact with the author on Twitter/ @RishabhSuri02
Close Story