Biopic should be told truthfully, says Soorma producer Chitrangada Singh
Chitrangada Singh is one of the producers of Soorma, a biopic on former India hockey captain Sandeep Singh.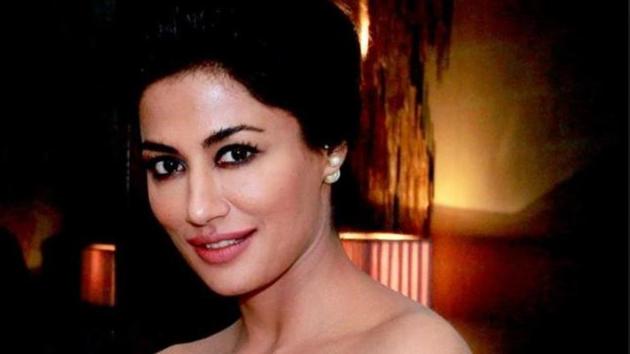 Updated on Jul 13, 2018 08:59 PM IST
Press Trust of India |
Press Trust of India
Actor Chitrangada Singh, who has produced Soorma, says biopics should be narrated truthfully.
With Soorma, a biopic on hockey player Sandeep Singh who made a miraculous comeback after facing a near death experience through hard work, Chitrangada has joined the bandwagon of female actors turning producers.
"It is a very powerful story and since it is a biopic it should be told truthfully. Sometimes we do dramatise things and I had promised Sandeep that we would be truthful to his story. There is nothing we have added for the sake of cinema," she told PTI.
"Ninety per cent of the film is true, just 10 per cent is not because we couldn't take names of certain people and we couldn't get some permissions. There is no fake incident that has been created, it is all real," she added.
At a time when Bollywood is bringing on celluloid inspiring tales of sports stars from Milkha Singh to MS Dhoni, Chitrangada says making a biopic on somebody who is not known enough was challenging. "We need to make heroes out of people we don't know and that doesn't mean they are less heroic. In our society, there are so many people who are heroes in their own right and we don't know about them, their achievements," she adds.
Diljit Dosanjh essays Singh in the biographical drama that released today, and Chitrangada believes that in a biopic an actor should resemble the person on whom the film is based for it to be relatable to the audience. "Lot of names were discussed, but when Diljit's name came we just went ahead with him. When you are making a biopic, you have to match the physicality, you need to have a strong resemblance otherwise it is disconnecting. Diljit was fit, he was bang on with the look test and he looked like Sandeep."
Chitrangada, 41, first met Singh, through a friend in Delhi and after listening to his story, she felt apologetic for not being aware about him and his struggles and the comeback, which she says, left her in a state of "disbelief".
"I was apologetic that I did not know anything about him. When I heard his story, I was blown away. It is an unbelievable feat that he made a great comeback. I have been around sports people all my life, I know it is extremely difficult to make a comeback. It was absolute disbelief."
The actor-producer says what touched her the most about Singh's struggle is his fight for self-respect.
"He was left alone by a lot of people and did not have funds to look after himself... He had no idea if he would ever be able to make a comeback or walk or run or be a part of the team. He fought for self respect. We are sometimes left in a corner and the only thing you fight for is yourself and the belief that you have in yourself."
(This story has been published from a wire agency feed without modifications to the text. Only the headline has been changed.)
Close Story
Personalise your news feed. Follow trending topics