Bobby Deol on advice from dad Dharmendra: You are given advice, whether you like it or not
Hindustan Times |
, New Delhi
Rishabh Suri
Jul 10, 2018 06:31 PM IST
Actor Bobby Deol, who starred in the recent hit Race 3, talks about his equation with his father, actor Dharmendra, and also reveals whether he was ever asked to copy his father's mannerisms in any film.
Bobby Deol has everything going for him right now, big films coupled with acceptance from the public. He made his debut in the 1995 hit film Barsaat, which was produced by his father, actor Dharmendra. It's almost a ritual that fathers in the Deol family launch their sons themselves. Now, Sunny Deol is directing the film to launch his son Karan.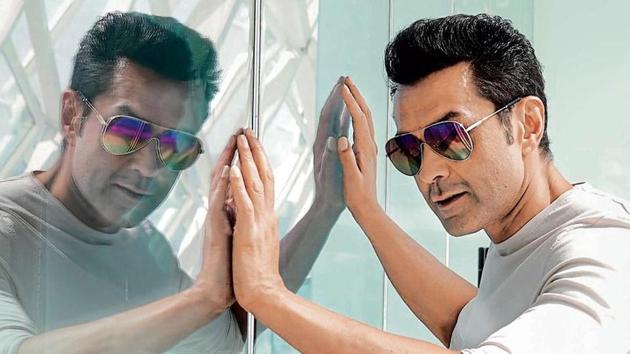 Bobby, who will be seen next in Housefull 4 and Yamla Pagla Deewana Phir Se, gets talking about how it's like to be the son of a popular Bollywood actor:
As a star kid, were you affected by the attention and scrutiny that you were subjected to?
I never allowed attention to affect me. I was just ignorant. Definitely, choices are something you make in your personal life. Sometimes, you make a choice and realise 'shit, yeh kya kar diya maine?' Only if you knew exactly which script is a box office hit, you will only do that, so it's not that easy.
But you are the son of yesteryear superstar Dharmendra…
No, I have never looked at him like that. He has always been my hero, and I have never thought of him in that way 'oh I have to match up to this'. The most important thing is to be a good human being, that's the one thing I have learned from him.
Were you asked to copy your father's style in films?
I was never asked to emulate him. I am different, we have certain gestures which are similar, because we are father-son. There were certain expressions which would make people around us say, 'arre yaar this expression of yours is just like your brother (Sunny Deol), so I look up to him, I follow him.
Do you take advice from your dad?
As a child, you always take advice from your father. Whether you want it or not, you are given advice. I give advice to my kids even if they don't want it! (laughs)
Now that your nephew Karan is making his debut in a film directed by Sunny, did you tell him how to go about it?
As I said, you can give them a guiding line, but not an advice. The sad part is that only you can make your mistakes, no one can tell you 'I made this mistake, you don't do it'. No one can make you stand on your two feet, you have to do that by yourself.
Interact with the author on Twitter/ @RishabhSuri02