Chhapaak trailer launch highlights: Deepika Padukone breaks into tears as she launches trailer
Dec 10, 2019 02:52 PM IST
The trailer for Deepika Padukone's upcoming film Chhapaak was launched on Tuesday evening in Mumbai. Catch all the updates here:
14:24:00PM IST
Deepika meets her fans after event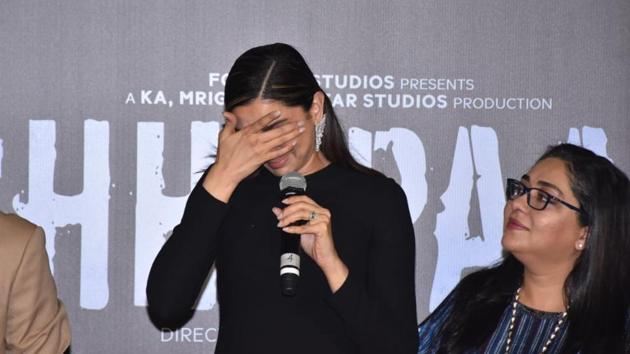 Deepika met a couple of her young fans after the trailer launch event. The two girls were waiting for her and begged her for a picture and Deepika obliged with a smile.
14:14:00 PM IST
Deepika talks about meeting Laxmi Aggarwal
"I felt I was looking at myself. Laxmi had come and She looked at me and felt she was looking at herself. She came on the first day to the set. I was extremely nervous. This was the first character I played which wasn't ficitional or dead. There's no better validation for me when there's a person you're playing who's in front of you and says that they are happy looking at me," Deepika said about her meeting with Laxmi.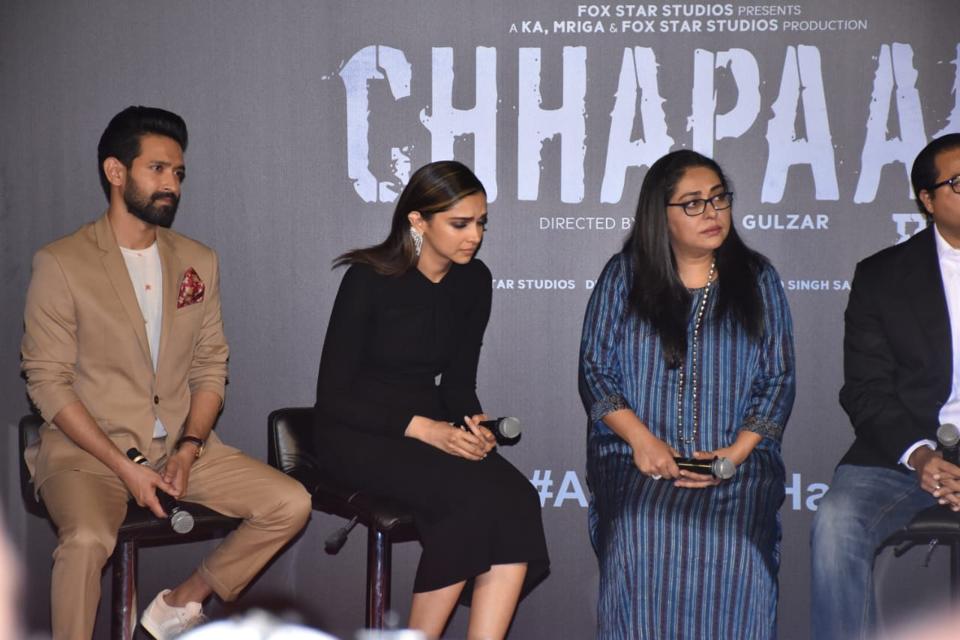 Deepika Padukone, Vikrant Massey and Meghna Gulzar at trailer launch.
14:12:00 PM IST
Saina Nehwal tweets about the trailer
Badminton star Saina Nehwal congratulated Deepika on Chhapaak's trailer. "Superb trailer," she wrote in a tweet.
13:50:00 PM IST
Karan Johar praises the trailer
Filmmaker Karan Johar called the trailer 'heartbreaking'. "Heartbreaking!! Shook me up....Stories like these must be told," he wrote.
Heartbreaking!! Shook me up....Stories like these must be told....@meghnagulzar @deepikapadukone @foxstarhindi https://t.co/ZmChIInvjV #Chhapaak

— Karan Johar (@karanjohar) December 10, 2019
13:41:00 PM IST
Deepika shares Instagram post about trailer
Deepika took to Instagram to shared the film's trailer and also talked about how she didn't need to hear the film's entire script to say yes to the project.
13: 23: 00 PM IST
Trailer is launched
The trailer for Chhapaak was launched on YouTube and is garnering immense praise online. Watch it here:
13:10:00 PM IST
Meghna Gulzar talks about Chhapaak
Talking about the film, director Meghna Gulzar said, "This film is relevant in today's times given the situation of women in the country right now. I'm happy that Deepika Padukone has given her face for Malti and completely let Malti take over her."
13:00:00 PM IST
Deepika tears up at trailer launch
A teary-eyed Deepika Padukone said at the trailer launch that this is her most special film. "This will be my most special film. I'm lost for words," she said.
12:48:00 PM IST
Vikrant Massey arrives at venue
Actor Vikrant Massey, who will be seen opposite Deepika in the film, has also arrived at Juhu PVR for the trailer launch. Vikrant wore a beige suit to the launch.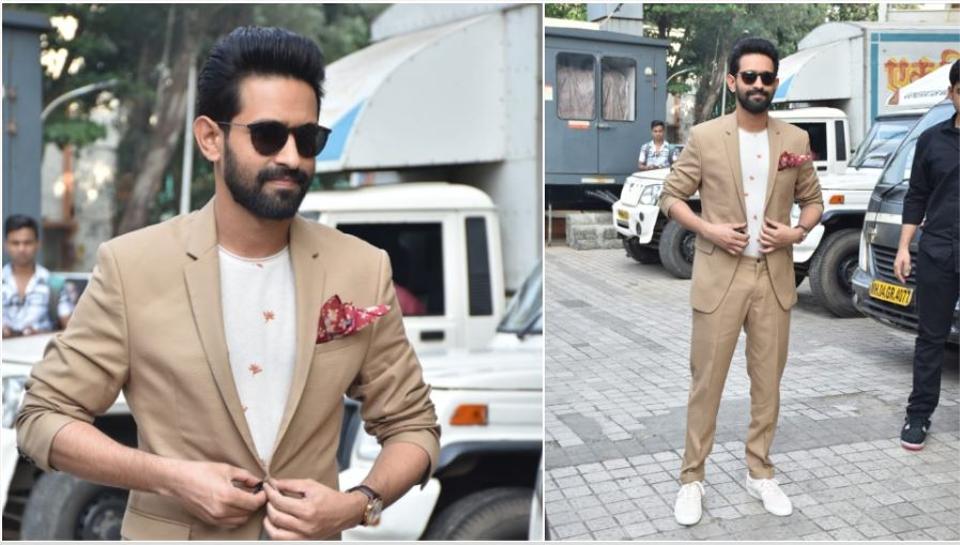 Vikrant Massey at trailer launch.
12:38:00 PM IST
Deepika Padukone arrives for the launch
Actor Deepika Padukone has arrived at Mumbai's Juhu PVR for the trailer launch. She is seen wearing a long black dress with her hair swept back in a slick hairdo.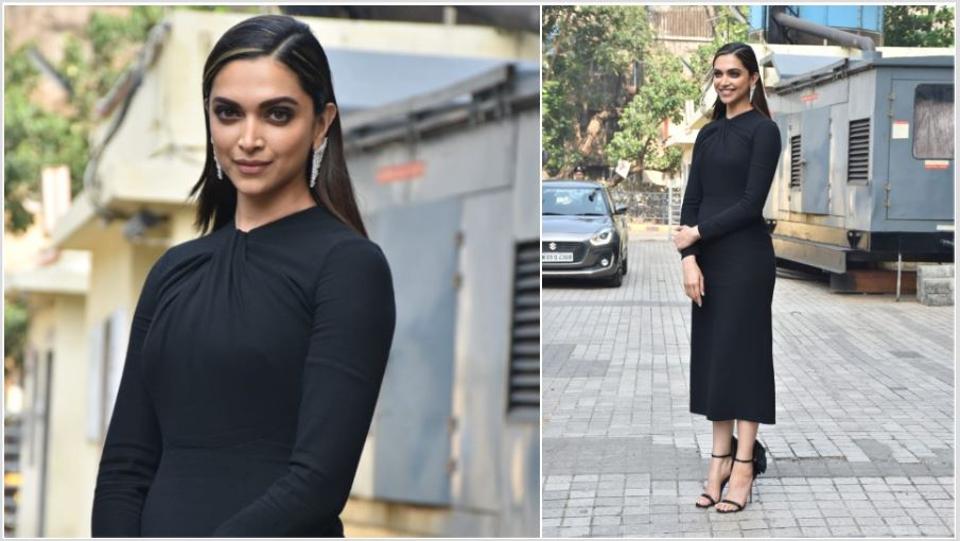 Deepika Padukone at the trailer launch.