Teenage Bollywood actor alleges molestation on Vistara flight, Mumbai Police file FIR
The teen actor alleged that a middle-aged man rubbed his foot on her neck and back while sitting behind her. The NCW has taken suo motu cognizance of the matter.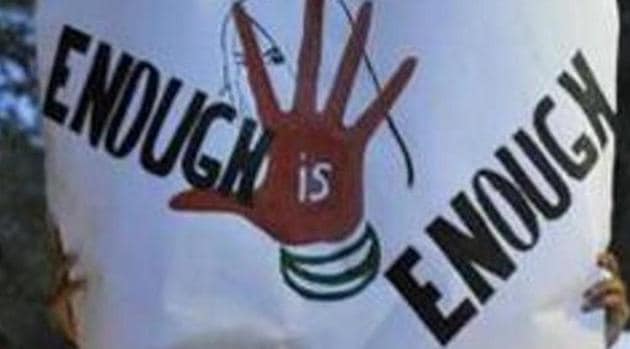 Updated on Dec 10, 2017 11:17 PM IST
Mumbai Police on Sunday registered an FIR against an unknown person for molesting a teenage Bollywood actor on a Vistara Delhi-Mumbai flight after she shared her ordeal on social media.
The case was registered under section 354 of the Indian Penal Code (assault or criminal force to woman with intent to outrage her modesty), and Protection of Children from Sexual Offences Act (POCSO), after recording the 17-year-old's statement.
The National award winner had on Saturday night took to Instagram, alleging that a male co-passenger, who was sitting behind her on the flight, had rubbed his foot on her back and neck.
The teenager, who has starred in a Bollywood blockbuster, was visibly shaken in her video post.
"So, I was in a flight travelling from Delhi to Mumbai today and right behind me one middle-aged man who made my two-hour journey miserable. I tried to record it on phone to understand it better because the cabin lights were dimmed, I failed to get it...
The lights were dimmed, so it was even worse. It continued for another 5-10 minutes and then I was sure of it. He kept nudging my shoulder and continued to move his foot up and down my back and neck," she said in the video post.
She further indicated that she received no help from the cabin crew when she alerted them.
The teenager, however, managed to take a photo of the man's foot which was on her arm rest.
"This is not done, I am disturbed. Is this how you're going to take care of girls?" she said as she broke down in the video.
"Who is going to help us girls? If we don't help ourselves, nobody will come ahead," she added.
Vistara said it was investigating the complaint and would extend all help to the 17-year-old, adding it had "zero tolerance for such behaviour".
The airline also said that the crew became aware of a problem only when the flight was in its final descent, but they were seated for landing as a part of safety protocol.
Earlier in the day, the National Commission for Women took suo motu cognizance of the matter, and chairperson Rekha Sharma said a notice was being served to Vistara.
"I just saw the video on Instagram & my heart goes out to her. I am really horrified the way this incident happened & after that the crew didn't help this girl... Vistara hasn't sensitised their crew to take action against men torturing women on flight. I am taking suo motu cognizance of this & giving notice to Vistara. Also a copy to DGP Maharashtra to act against Vistara Airlines," ANI quoted Sharma as saying.
(With agency inputs)
(This story has been updated)
Close Story