Desi Boyz makers face trouble over copyright issue
Updated on Aug 28, 2012 04:37 PM IST
What's common to the films like Rockstar, Om Shanti Om, Ra. One and Jannat 2? Well, all these films have been in news on grounds of copyright infringement. The latest one to join this is Rohit Dhawan's Desi Boyz, courtesy the scriptwriter-cum-director Shyam V Devkatte, who had filed a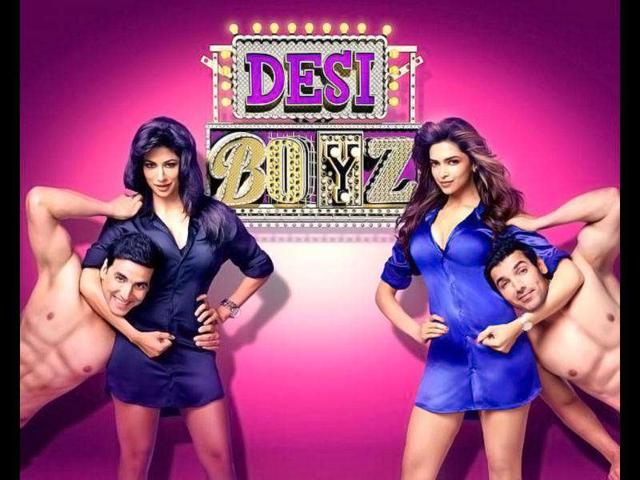 What's common to the films like
? Well, all these films have been in news on grounds of copyright infringement. The latest one to join this is Rohit Dhawan's
, courtesy the scriptwriter-cum-director Shyam V Devkatte, who had filed a case of copyright infringement last year and has been fighting it over since.
Readers may recall that Shyam, who had apparently registered his story with the Writers' Association in 2008, e-mailed a copy of his story to Eros International. And trouble started when the said story was allegedly used for
without his knowledge. That propelled Shyam to file a complaint at the Amboli Police Station under Sections 63 (infringement) and 64 (seizure of infringing copies) of the Copyright Act. Not just that, he also filed a private complaint with the Andheri Metropolitan Magistrate Court and forwarded the same to the Zonal DCP. Meanwhile, Eros, on their part managed to get a stay order on it.
The latest development is that Shyam has now decided to take the battle to the next level. What followed was that a bailable warrant was issued against producer Eros International's Krishika Lulla and a summon was sent to director Rohit Dhawan regarding the same. On his part, Shyam said that the other co-producers Jyoti Deshpande and Vijay Ahuja will go through police enquiry and that their earlier plea at the High Court was dismissed. He also added that for the last two hearings held at the magistrate court, none of them were present. And since a summon and a pasting summon were issued to Eros yielded no results, an arrest warrant was issued by the Amboli Police Station yesterday evening.
Krishika Lulla, on her behalf refrained from commenting anything over this issue as she was travelling. She only said that she will look into the matter when she returns back.
Personalise your news feed. Follow trending topics