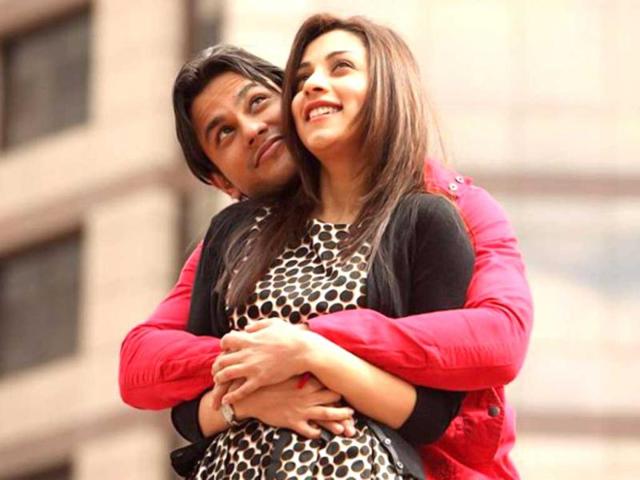 Emraan Hashmi's wife inspired Amrita's character
Filmmakers have modelled Amrita Puri's character in upcoming film Blood Money on Emraan Hashmi's wife Parveen.
UPDATED ON MAR 10, 2012 06:55 PM IST
Like most of Bollywood, the Bhatts too are famous for drawing 'inspiration'. But this time for their upcoming film Blood Money, the producers and director Vishal Mahadkar seem to have looked inward. They have based Amrita Puri's character, Arzoo, on Emraan Hashmi's wife Parveen, who was a nursery teacher before she married him.
Says Vishal, "When I was sketching the characters, I wanted the audience to empathise with Arzoo and like her. One such person I know in real life is my childhood friend Emraan Hashmi's wife, Parveen. I knew she was the right muse for Amrita's role".
Amrita chimes in, saying, "While discussing the character traits, background and personality, Vishal told me that Parveen is a sweet and gentle girl, whose only focus is her home and family." To understand her personality and imbibe her mannerisms, Amrita often visited Parveen before shooting.
"Vishal, Parveen, Emi (Emraan Hashmi) and I dined together often, as Vishal wanted me to understand what her (Parveen) personality was like. It was quite endearing to see Emi and Parveen together. I have tried to portray the role of Arzoo by being as gentle and soft-spoken as her."
In the film, Amrita's character goes from a happy, bubbly girl to a woman unhappy in her marriage. After her last film, Aisha (2010), won her accolades, the actress hopes her new film will work wonders for her as well.
"I was excited with the response my character Shefali in Aisha got. But then again, Shefali had brilliant lines, so it would have been difficult not to notice her," she says, adding, "It's a big jump for me to carry the film on my shoulders as opposed to being part of the supporting cast."

Close