Haider, Queen and more: How Bollywood goofed up in 2014
Bollywood goofs up quite often. Interestingly, this year some of the popular and critically acclaimed films (Kick, Queen, Haider) too joined the group. While some films messed up on their research or continuity, others had flawed scenes and phones held upside down.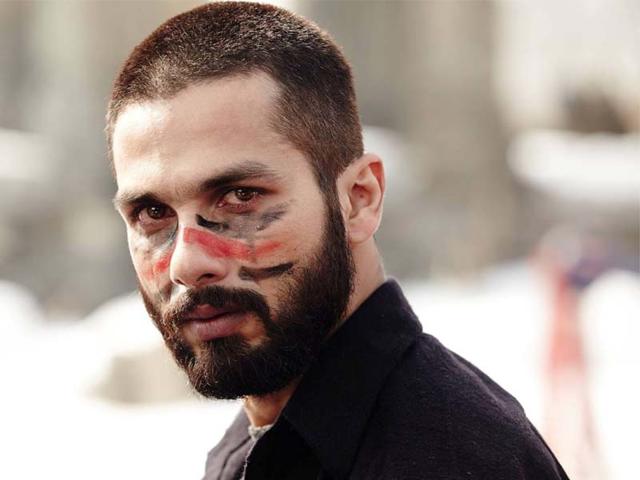 Updated on Dec 27, 2014 09:52 AM IST
This year may have proved positive for the film industry with critically acclaimed releases such as Haider, PK and Queen, and formula films such as Happy New Year and Singham Returns going beyond the Rs 100-crore mark, but it's had its share of goof-ups too.
While some films messed up on their research or continuity, others had flawed scenes and phones held upside down.
"Frankly, these things happen. True, the films have dedicated teams to do the research, but sometimes there can be these blunders. After all, to err is human," says trade analyst Atul Mohan.

Here's taking a look at some of the most talked about goof-ups on the internet as published by imdb.com.

Queen: When Kangana is leaving from Delhi to Paris, there are 3 shots of the airplane and in each of these, the model changes from an Airbus A320 to an Airbus A330 to an Airbus A380. Then, when she calls her parents in Delhi from Amsterdam, the scene shows a day-night difference while the two cities are at a time difference of only 3 hours.

Bang Bang: When Harleen (Katrina) is taken for interrogation, Rajveer (Hrithik) shoots at their car, breaking both rear view mirrors. Later in the same sequence, the mirrors appear intact. "It was an oversight and I thank the person who pointed it out," says director Siddharth Anand.

Jai Ho: Suman (Genelia D'Souza) is shown at a bus stop which shows route details of bus stops in Kerala — Palarivattom, Edappally and Kaloor — but the story is set in Mumbai.
The Chief Minister (Mohnish Behl) holds his iPhone upside down while talking to Jai (Salman) to make a compromise.

Singham Returns: The chief minister (Mahesh Manjrekar) of the state asks the police commissioner (Sharat Saxena, who is wearing the rank of an Additional Director General of Mumbai) to resign, and is lured into a promotion to the rank of Inspector General, whereas a police IG is junior to an Additional DG/DG.

Haider: The film is set in 1995, but two Salman Khan fans do impressions of him from his movies released in the 2000s. The Domlur flyover is shown to depict Bangalore in 1995. Its construction hadn't started until 2003.
Kick: A girl asks for donation between a chase scene. The guy says that it is his last Rs 100 note which she is taking, but is donating a Rs 500 instead.
Devil (Salman) drives a London bus in Poland while being chased by Himanshu (Randeep Hooda), and all the cars have UK number plates.
Close Story