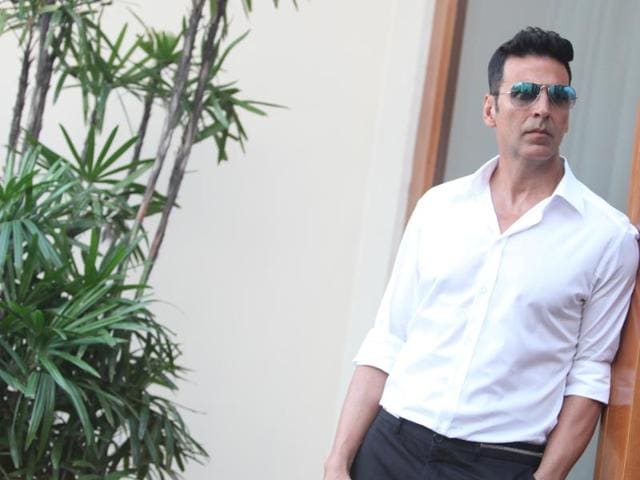 Akshay Kumar is giving financial support to families of soldiers who died in Uri
Actor Akshay Kumar's initiative to financially support the families of fallen soldiers and others who showed bravery in the face of danger, has touched their hearts.
UPDATED ON SEP 24, 2016 11:01 AM IST
At a recent event to honour unsung heroes, Bollywood actor Akshay Kumar awarded cheques worth Rs 5 lakh and Rs 10 lakh to their families. "A medal or an award is good but not enough. More needs to be done for them and their families. They need money too," says the 49-year-old.
Read: I make films that mean something to me, says Akshay Kumar
Rohit, whose younger brother Rockey, a Border Security Force constable, died fighting terrorists during the Udhampur terrorist attack in 2015, is grateful for Akshay's initiative. Rockey fought two terrorists, and killed one of them.
"It's a great step from Akshay's side because he is the only actor who thought about us and what a family goes through when a soldier dies for the country. We felt really nice that at least someone spared some time for us," says Rohit, who lives in Yamuna Nagar in Ramgarh Village, Haryana.
Read: Stardom has not gone to my head: Akshay Kumar
Nazia, 17, has been presented with multiple bravery awards, including the Rani Laxmibai award for saving a young girl from getting kidnapped by two men in Agra in August 2015.
"I've been given many awards but to meet Akshay Kumar in person was something I had never thought of. It's a big thing to get felicitated by him. I want to do good for more people, and meeting Akshay has encouraged me further because people like him will always be there to inspire you," says Nazia.

Close