I needed little bit of a break, as I could feel fatigue setting in: Farhan Akhtar
Currently shooting for his upcoming film, The Sky Is Pink, actor Farhan Akhtar says he wanted to come back "recharged and hungry".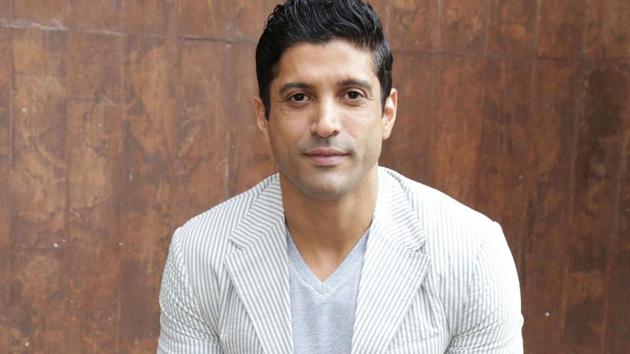 Updated on Oct 20, 2018 04:53 PM IST
Hindustan Times | By Monika Rawal Kukreja
, New Delhi
Actor, filmmaker and singer Farhan Akhtar loves pulling off a variety of roles. However, he was on a "much-needed break" from acting. After a year-and-a-half, he has started shooting for his upcoming film The Sky Is Pink and feels "recharged". The break came about because he was beginning to feel burnt out. In this candid interview, he also talks about how failure of his films affect him. Excerpts:
An actor, director, writer, producer and singer… What keeps you going?
I guess, just enjoying what you do and always wanting more of that enjoyment, satisfaction, and putting something together, creatively — that gives me a lot of happiness. At the same time, it's important to have a connect with the material that you're working on, because it's not just a job... It's your passion and it makes you feel fortunate when people allow you to have that as a career. So, I don't do it like,'Oh, I should keep working because this is my job'. You have to be excited about what you do.
Have you ever felt lost or directionless amid all this?
Oh yes, that does happen! This last year-and-a-half or two years, I haven't shot a film until I, recently, started shooting for The Sky Is Pink. I feel that I needed a little bit of a break. I could feel fatigue setting in. I had been shooting non-stop from the time when I started shooting for Zindagi Na Milegi Dobara (2010). So, for six years, it was just back-to-back working on films, and I felt a little bit of a burnout happening.
+ +
Is that why you decided to step back and introspect?
When you go to a film set, of course you're going to do your job and you're excited about being there, but you somehow feel fatigued that you are just doing this day in and day out. And I should take a break, just recharge myself, do other things and come back feeling hungry again. So, that did happen [with me]. And I feel pretty thankful that I did take this time off because it has also given me some perspective of where I'd like my career to go, what kind of work I'd like to now focus on going further.
So, were lyrical single Rearview Mirror, and Hindi single Jaane Ye Kyun Kiya a result of this break?
Oh yes! I did all the writing of this music in that break, which was a nice change. From being in a film and shooting, to just being in a studio with my guitar and musicians, was a welcome change. My next single comes out in November.
It really makes you value what you do, even more. Because when you're successful, there's a celebratory atmosphere all the time, you are on a bit of a high . So, you rarely stop to introspect. It's only when a project or film doesn't work, that you think about what you could have done differently — whether you chose unwisely, or was there something in your application in that role, as an actor, as a director or as a producer, that you could have done better. So, there is a learning in everything. It makes you think about all those things. Just that you don't want to be a very learned man (laughs) and want to be successful also.
Interact with Monika Rawal Kukreja at Twitter/@monikarawal
Close Story