I would constantly feel outdated: Rakeysh Omprakash Mehra
Dec 19, 2015 06:45 PM IST
While Rakeysh Omprakash Mehra has worked with many big Bollywood stars, his next will feature newcomers.
Film-maker Rakeysh Omprakash Mehra has made various successful films, like Rang De Basanti (2006), Delhi-6 (2009) and Bhaag Milkha Bhaag (2013). As Mehra experiments with a love story based on the folk tale, Mirza-Sahiban, for his next, he says that before he started work on it, he felt "outdated". So, he turned towards his kids, niece and nephew to help him stay updated with the changing times.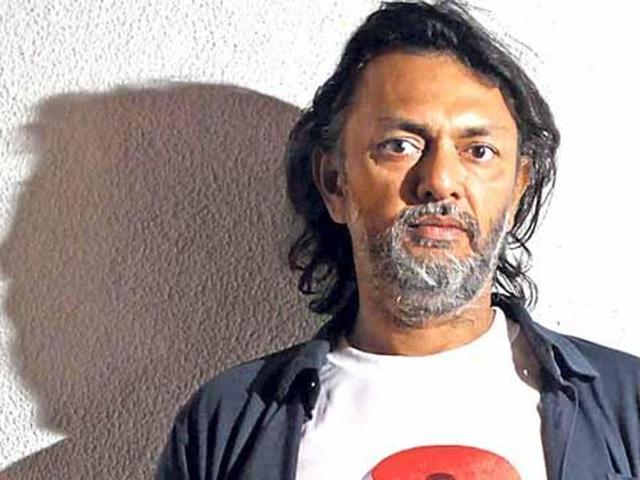 "As a director, you have to keep reinventing, and have one rebirth after the other. I would constantly feel outdated. Before work on the film started, I had to keep myself abreast with the times, especially young romance. I am fortunate that at the time, my daughter, Bhairavi, was turning 16. So I had started seeing the world through her eyes. Plus, my son, Vedant, was turning 14. It was like a workshop going on in my house (laughs)," says Mehra, adding that he would also spend time with his nephew and niece, who'd turned 22 and 25 respectively. "Finding a connect in today's times was very important, so that the audience can also connect with it," adds the film-maker.
Watch: Title track of Rakeysh Omprakash Mehra's Bhaag Milkha Bhaag
Interestingly, his daughter also wrote the story of his short film, The Girl Who Kicked The Ball, for a campaign that was commissioned by the Bill and Melinda Gates Foundation. Ask him if she is interested in venturing into films, Mehra says, "She loves reading books. She wrote the short film, but only she will know what she is interested in."
While most of Mehra's projects have been successful, does he still feel nervous before a film's release? "Butterflies in stomach is an understatement. I go numb. There are always 100 ways to tell a story, so you are always thinking, 'Is it the right route to tell the story?' With every film, I try to reinvent as much as I can, and grow with it emotionally as well as in terms of storytelling and craft. So, you always look forward to what happens to it," he says.
Read: Directors give birth to film stars, says Rakeysh Omprakash Mehra
While Rakeysh Omprakash Mehra has worked with many big Bollywood stars, his next will feature newcomers. Ask him how he feels about the change, and the film-maker says, "The feeling is different, not because I had established stars earlier or have newcomers in my next. It's because I am a different person altogether now. So, the idea is to see if work will go to the next level or not."
Meanwhile, Mehra insists that his most enriching experience as a film-maker, in the last three years, has been working and interacting with Gulzar (writer). "There's no logic to why we are working together. Our ways of thinking are completely different. But, it (working with Gulzar) has been a masterclass for me. I have got to learn so much about cinema and life from him," says the film-maker, adding that he had met Gulzar for the first time when he was 23, and had asked the veteran writer to pen the script of Devdas. "He told me he was already making it, and had to give up after 10-12 days of shooting due to some issues," explains Mehra.
Now, as he readies to back a number of movies, the film-maker says that he would like to work faster. "Earlier, there were big gaps between my projects, as looking for the right cast and funds would take time. That part is a bit easier. Now it takes half of the time it used to. Also, we have become more organised," he says.
Read: Aamir Khan is like a soulmate, says Rakeysh Omprakash Mehra