Is Akshay Kumar's Airlift selling a lie to Indians?
Many retired diplomats including former foreign secretary Nirupama Rao slammed Airlift for 'minimising the role of MEA' and the film being 'hopelessly out of sync with march of history.'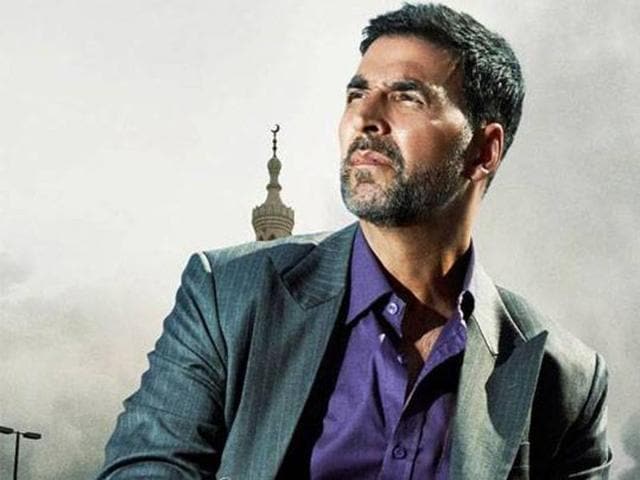 Updated on Jan 29, 2016 03:12 PM IST
Disclaimers are accepted signs of artistic freedom. The makers of Akshay Kumar-starrer Airlift say the film is inspired by the evacuation of 1.7 lakhs Indians during the Kuwait war in 1990.
Obviously, not many expect any film they watch resemble a documentary made by the public diplomacy division of the external affairs ministry (MEA). But the power of Bollywood is such that external affairs ministry has formally said Airlift is "short on facts."
Read: Ranjit Katiyal didn't airlift me from Kuwait
Many retired diplomats including former foreign secretary Nirupama Rao slammed the film's director Raja K Menon for "minimising the role of MEA" and the film being "hopelessly out of sync with march of history." Then joint secretary in-charge of Gulf division K P Fabian said India could have done better.
But what also irked many of the former diplomats is the plot of the movie. The film shows Indian Embassy in Kuwait being evacuated soon after Iraqi troops arrived in Kuwait, leaving hapless Indian nationals behind. As the embassy shut down, it fell upon a band of local businessmen, led by Akshay Kumar's Ranjit Katiyal, to organise a refugee camp, negotiate with the Iraqis and return home. It also showed that external affairs ministry was least interested in evacuating the people struck in the war zone as the government of the day was not stable.
Read: Airlift review
In the film, the bureaucratic effort to airlift people was pushed by one joint secretary, working on his own steam. The film implies that India's ambassador to Iraq failed to come to people's rescue.
Reality, however, was dramatically different. The Indian mission in Kuwait was not closed down and the envoy to Iraq Kamal Bakshi was not an incompetent officer, as shown in the film, by any known records of his service.
"The way Bollywood films go, this was not a bad film at all, but that still does not take away from the fact that the treatment of MEA was deeply troubling. Maybe, MEA needs to be a little more out there in helping craft a better narrative of its achievements," Rao said in her Facebook post.
Read: MEA punches holes in Airlift
MEA spokesperson Vikas Swarup said on Thursday, "This is a film and films often take liberties with actual events, facts. This particular film has also taken artistic liberties in the depiction of the events as it actually happened in Kuwait in 1990." He said those who remember the 1990 evacuation would also know the "very proactive" role that the MEA played.
In June 2014, this correspondent had spoken at length to KP Unnikrishnan, telecom minister in V P Singh cabinet, who had overseen the evacuation. "I had even supported you on Kashmir. I will be sympathetic to your people," that's how the minister had recollected his conversation with Saddam Hussein in a desert camp, far way from Baghdad.
Those were trying times as the sheer number of people needing evacuation, 1.76 lakh, was simply astonishing. It was not easy for the Indian government to embark on the evacuation during the first Gulf war -- which began on August 2, 1990 and lasted until February 27, 1991.
As the panic spread among the Indian people with Iraqi forces advancing, there were reservations about the evacuation exercise given that costs were far too high. "Both cabinet secretary Vinod Pandey and secretary to prime minister B G Deshmukh were looking at the financial aspects," he had said. The government received adverse publicity when foreign minister IK Gujral's special aircraft brought back some wealthy Punjabi businessmen from Kuwait who wanted to escape to safety from the war, the former minister had said.
As a preparation, Unnikrishnan told the then Prime Minister VP Singh to make use of the 20-odd airbus aircraft lying idle in Chennai and Bangalore. These aircraft were grounded as the government was conducting an enquiry into the airbus deal of the previous government.
"The aircraft were ready in 10 days time", he said. Meanwhile, people were fleeing to nearby Jordan. Amman -- the capital of the country -- was from where people were flown out. Meanwhile, the request to Indian Air Force to airlift the people didn't work out. "Air Force said they can fly people out from Dubai to Mumbai. But the real challenge was to bring them from Amman to Dubai", he said.
"I had spent some sleepless nights shuttling between countries to ensure our nationals are taken care of. In the end, we managed to bring home 1.76 lakh people. And that is a world record", Unnikrishnan had told HT.
(The writer tweets @jayanthjacob)
Close Story
Personalise your news feed. Follow trending topics