It's our duty to do different roles or else acting will become a 9 to 5 job, says Varun Dhawan
Updated on Oct 18, 2018 02:26 PM IST
Actor Varun Dhawan says that though he mostly acts for the audiences, when he does films like October, Badlapur and Sui Dhaaga, then thatis his little thing of artistically and creatively keeping himself alive.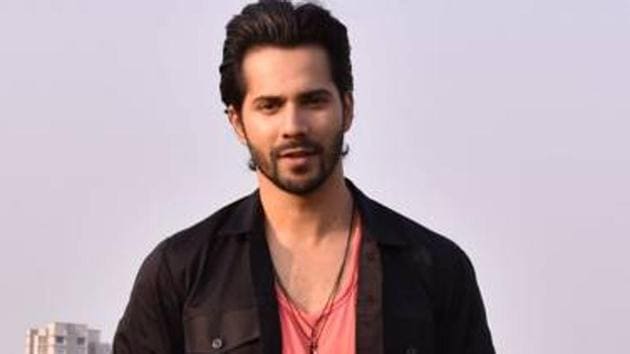 Hindustan Times |
, New Delhi
Monika Rawal Kukreja
Actor Varun Dhawan brings to mind the word "dynamic" — box-office success, artistic excellence, trying so many different things in just the six years since his debut (Student of the Year, 2012)... he has got it all covered. As his most recent release, Sui Dhaaga – Made in India, keeps attracting both praise and cinema footfall, Varun says, "As actors, it's our duty to do different roles, or else acting also becomes like a 9-to-5 job." In a freewheeling chat, he talks about why he feels that it's not a risk at his stage to experiment with roles, and the fact that audiences have evolved way more than anyone can think of.
October was out of your comfort zone and now Sui Dhaaga is yet another path-breaking concept. What drives you to be experimental?
My fellow actors, I'd say. Seeing someone like Anushka (Sharma, his Sui Dhaaga co-star) becoming a producer at 25, doing films like NH10 (2015) and Pari, is commendable.When I started [my career], she had already done Rab Ne Bana Di Jodi and Band Baaja Baraat; she was climbing up and becoming this big superstar. When you experiment at the beginning of your career, that's not experimenting, because you don't have a choice — you have to do what comes to you. But when an already established top star suddenly does a [different] role and breaks the mould, that's called taking a risk and experimenting. I've seen Anushka, Alia (Bhatt), Rajkummar (Rao) do this — that inspires me. I feel I need to change the game and do other things, it's so cool.
You recently said that you'd cut your fee if you believe in a film. Is money no longer a factor?
I said if the film is of such a nature that you feel that it's not going to reach out to a wide audience and I know that. But still, if I love the film, its subject and the makers, then I don't care about the fee.
Do you act for your fans or to satisfy your creative hunger?
I'm mostly acting for the audiences. But when I do films like October and Badlapur, then that's my little thing of artistically and creatively keeping myself alive. I believe I have to try something else and put myself in a difficult position to try and do a performance and then when the audience supports you, it's crazy. And I am sure with Sui Dhaaga, all this discussion of doing this film or that film will end because as actors, we should actually be allowed to do whatever film we can. And it's our duty to do different films or else acting also becomes like a 9-to-5 job that you can only do this or that.
Are you saying actors are always prone to getting typecast?
Yeah, and I don't know who set these roles or boxes. Yaar aap aise dikhte ho toh aapko yeh karna chahiye, aise baat karte ho toh aapko yeh role karna chahiye because you are safe in that. People tend to compartmentalize you and form perceptions but thankfully it's changing and audiences are getting evolved.
You promoted October while shooting for Sui Dhaaga, and promoted Sui Dhaaga while shooting for Kalank. Does it get exhausting?
I am a workaholic. I've been told my family members and close friends that it's unhealthy. You know I do think that this fear of getting burnt out also while doing these things. And I experience things like closer to the [film's] release, I get vey less sleep. Even if I have time, I don't sleep and my mind is constantly working. Surprisingly, I don't get dark circles (laughs). I know it's not the healthiest of lifestyles and I won't tell people to follow it.
Interact with Monika Rawal Kukreja at Twitter/@monikarawal
Personalise your news feed. Follow trending topics