Jai Sriram! Bollywood lauds Ayushmann Khurrana's AndhaDhun trailer
Sep 02, 2018 07:29 PM IST
Everyone from Karan Johar to Arjun Kapoor and Bhumi Pednekar to Diana Penty has showered praise on the AndhaDhun trailer. Film's directed by Sriram Raghavan and stars Ayushmann Khurrana.
Bollywood has heaped praises on the recently released trailer of AndhaDhun, starring Ayushmann Khurrana, Tabu, and Radhika Apte.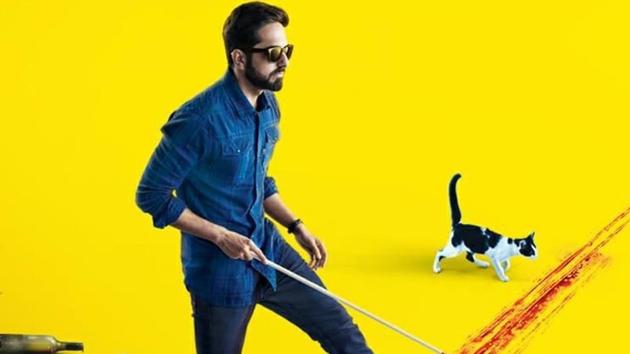 Celebs including Karan Johar and Arjun Kapoor, among others, took to social media to laud the trailer, which portrays the story of a blind pianist (Ayushmann) who witnesses a murder.
KJo said that the Sriram Raghavan-directorial is "going to hit it out of the park."
"What a BRILLIANT trailer!!!!!!! Can't wait to see the film!!!!! Well done guys!! This one's going to hit it out of the park," he tweeted.
Expressing his excitement, Arjun Kapoor tweeted he just can't wait for the film to release. "I can't get over what I just SAW !!! Fact remains #SriramRaghavan is a genius & a visual narrative beast !!! Also he loves a Dhawan ab chahiye woh @Varun_dvn ho ya #Anildhawan !!! Can't wait for this one @ayushmannk @radhika_apte #Tabu !!!" he wrote.
Here's what the others posted:
AndhaDhun is slated to release on October 5.
Follow @htshowbiz for more