Kangana Ranaut did black magic on Adhyayan: Shekhar Suman
May 03, 2016 05:09 PM IST
Kangana Ranaut and Hrithik Roshan spat is getting uglier by the minute. Shekhar Suman has now come out in support of son Adhyayan's claims that Kangana abused him and did black magic.
There seems to be no end to the Kangana Ranaut-Hrithik Roshan public spat. Actor Adhyayan Suman recently came out with shocking revelations about Kangana, claiming the National Award winning actor physically abused him, destroyed his career and did black magic on him when they were dating seven years ago. Adhyayan also claimed that Kangana had a one-sided obsession for Hrithik while they were dating.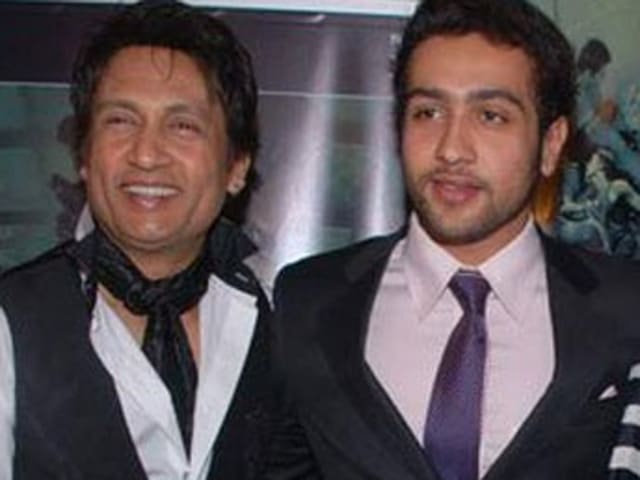 Read: Kangana is a witch and must be burnt at the stake?
Now, Adhyayan's father, Shekhar Suman, has backed his son's claims and said in an interview to ABP News that it is more important to be a good human being than win awards. Kangana has received her third National Award for Tanu Weds Manu Returns this year.
Read: Black magic, physical abuse, Hrithik mania power Adhyayan Suman's claims on Kangana
Shekhar said wife Alka found "supari, some coins and other weird things" in Adhyayan's drawer. He added that the family consulted a panditji who "confirmed" Adhyayan was hypnotised.
"I called family's panditji and they (the priests) confirmed that Adhyayan was hypnotised. From his eyes it seemed either he was a drugged or was under the influence of someone," Shekhar said in the interview.
He also accused Kangana of behaving badly with his son. "Kangana took Adhyayan to Filmfare awards, but Adhyayan was falling back 15 feets from Kangana as though he was some bodyguard to her. She was giving interviews and he was standing behind her. I felt so horrible for my son, I must have died thousand deaths. She didn't even look at him. Eventually, when she went on stage she thanked every one except Adhyayan," Shekhar added.
Alka said Kangana used to abuse and beat his son. Shekhar cited an instance when Kangana locked Adhyayan out of her home and refused to take him back in despite Shekhar's phone call.
Alka said Adhyayan decided to leave Kangana only after he "stumbled upon some of her intimate messages which she had sent to Hrithik."