Kareena Kapoor to host a radio chat show, follow in Karan Johar footsteps
Kareena Kapoor Khan will soon host a radio show, much like a her good friend, Karan Johar.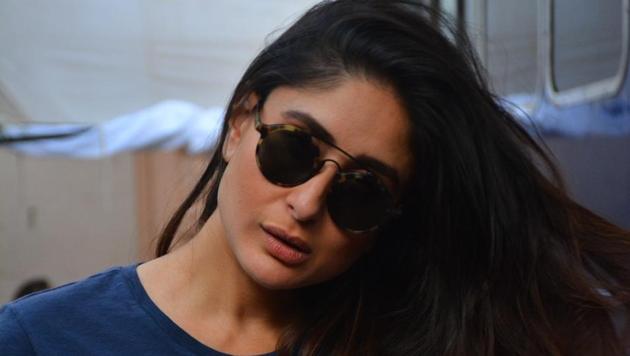 Updated on Sep 13, 2018 01:52 PM IST
Kareena Kapoor Khan, who made an impressive comeback from her maternity leave with Veere Di Wedding, is all set to follow her good friend Karan Johar. She will soon be seen as a host of radio show, quite like Karan's Calling Karan. According to a report in Mumbai Mirror, the show will go on air in December this year. Kareena began work on her new venture on Wednesday with a photoshoot at a Mumbai studio, it added.
Quoting a source, the report said that Kareena consulted Karan about it and he reportedly asked her to take the plunge. "Just like Calling Karan, this one too will give listeners a chance to interact with Kareena, who is expected to start recording for the show in the coming days," it said.
Kareena is obviously excited about this new venture and wants to explore a new medium. Confirming the news, she was quoted in the report as saying: "I couldn't have asked for a better start on this platform. I am doing my first radio show and I can't wait for everyone to hear it."
Karan's show has had quite a few celeb guests including the like of Ayushmann Khurrana and Ranbir Kapoor. Chatting up Karan, Ayushmann had reportedly asked him how he should stay away from women who want to have an extra marital affair with him. Ayushmann had asked: "How should I say no to women who call me for extra marital affairs? Politely turning them down that you know I am a married man... How should I do this?"
To this, Karan had given him some sound advice: "Just laugh at something she says. Like 'Oh God, you are so funny! My wife would love you'. Or something similar, like 'Oh! You look so pretty, where did you get it? I want to gift something like this to my wife'. There are a hundred ways of telling her that you have a wife."
Karan had also doled out relationship advice to Ranbir Kapoor, who had asked him how he should correct a mistake which he has repeated in his relationships. To this, Karan's advice was pretty direct. "Then you should exit that relationship. Because there's no way you can make two mistakes, one after the other, without realising that something is actually wrong, Ranbir. So, I am sure, you know what I am talking about?"
Follow @htshowbiz for more
Close Story