Not just here to fool around: Ranveer Singh
Updated on Jul 19, 2015 02:41 PM IST
Ranveer Singh says his jovial nature is "slowly waning" and he has become "more serious" now; adds that he doesn't regret the change.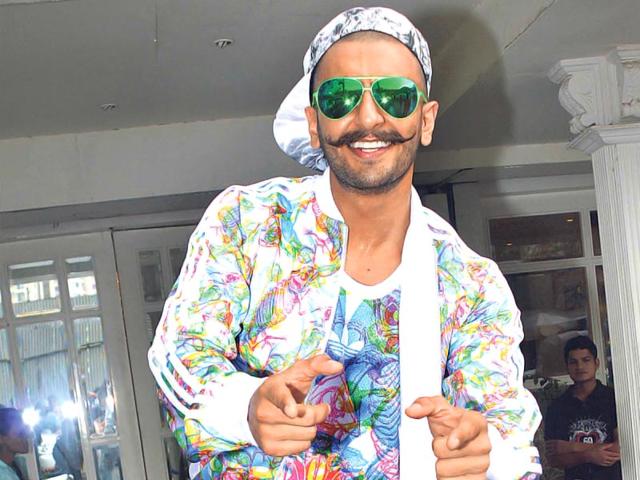 Hindustan Times |
, Mumbai
Shalvi Mangaokar
In his journey of five years in Bollywood, Ranveer Singh has garnered a huge fanfollowing because of his personality. While the actor is known to have a cheerful and vibrantdemeanour, he says that he is a "very serious" and an "oversensitive" person.
But, he likes to keep things light. "I like to be in a cheerful atmosphere. While I like when people joke and there's laughter, the truth is that I'm a very serious and an oversensitive person. Also, I'm very emotional, but it gets very heavy to be like that on a daily basis. Slowly, I've been noticing a change in myself. I have become mature, especially in the last one year. I am not just here to joke or fool around," says Ranveer.
The actor adds that doing a period film, like Bajirao Mastani, has helped him become more serious. "My jovial nature is slowly waning. I guess it's to do with the fact that I am getting older. I turned 30 recently. Also, the character that I am playing in my next is very mature. So, it's (the change) happening organically," says Ranveer, adding that he is embracing the change and isn't regretting it.
"I am evolving as a person, and it's a good thing. I am embracing [the change] and not fighting it. I used to resist it when I was 26-27, but not anymore. I feel more responsible now," he explains.
Talking about maturity, Ranveer says that he used to be "apathetic about a lot of things" earlier, but has become more sensitive now. "People will slowly realise that I am not just a one-dimensional person. I am not joking around all of the time. Though I like to, and I enjoy it. If I am having a serious conversation, you will see my serious side,"says Ranveer.
Close Story
Personalise your news feed. Follow trending topics