Rani Padmavati is an imaginary character: Historian Irfan Habib
Prof Irfan Habib has said Rani Padmavati is not historical but an imaginary character and her existence has always been debatable.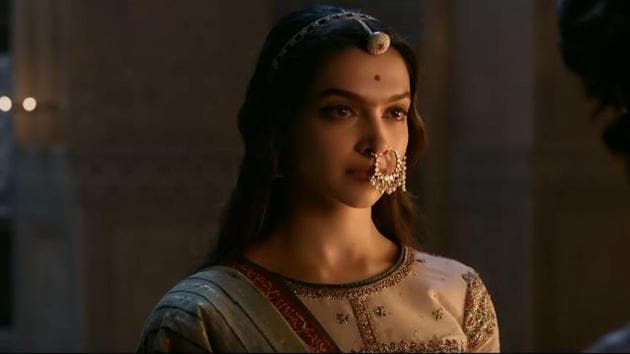 Updated on Nov 11, 2017 08:13 PM IST
Hindustan Times |
, Aligarh
Pradeep Saxena
Reacting to the recent series of protests and demands seeking ban on Sanjay Leela Bhansali's Padmavati, eminent historian and professor emeritus in Aligarh Muslim University Prof Irfan Habib has said Rani Padmavati is not historical but an imaginary character and her existence has always been debatable.
"Though Alauddin Khilji had won Chittor, during that period there is no mention of any character as Padmavati in history," he said.
Starring Deepika Padukone, Ranveer Singh and Shahid Kapoor, the film is being opposed for alleged distortion of historical facts and an alleged romantic scene between Deepika and Ranveer who play Padmavati and Alauddin Khilji respectively.
Elaborating further, the historian said that after 250 years of the Chittor incident, Malik Mohammad Jayasi for the first time mentioned Padmavati in his creation 'Padmavat'. "But Jayasi has mentioned that the princess of Singhaldeep (presently Sri Lanka) Padmavati was married to Raja Ratan Singh of Mewar. Padmavat is a long poetry collection and is an integral part of our literature. Official historian of Mewar darbar Shayamal Das has described Padmavati but in some other context," he said.
Commenting over allegations of distorting facts in the movie, Prof Habib said, "If any film producer makes movie on historical facts, he will fail in entertaining the audience."
Although the Supreme Court, on Friday, has dismissed a petition seeking a stay on the release of the film, a couple of organizations are ready to stage protests in Braj area against the screening of the movie. The Allahabad high court has also dismissed a petition seeking ban on the film. Padmavati is yet to be certified by Central Board of Film Certification.
President of Kshatriya Sanghtan (Aligarh) Satish Singh told HT, "Rani Padmavati was a Kshatriya. Her character has been presented in film by twisting facts which is an insult to the entire community. We will oppose the release of the film and will not allow it to be screened in cinema halls. A massive demonstration will be held at those cinema halls where the film will be released."
Earlier, Hindu Jagran Manch (HJM) activists had led a massive demonstration in Aligarh. The activists torn the posters and burnt them. In Agra, the HJM activists reached Sanjay talkies at Sanjay Place and created chaos. HJM President Amit Chaudhry warned the cinema hall owners against hurting the sentiments of Hindus.
Social analyst N Jamal Ansari said, "It does not matter if Rani Padmavati was a historical character or not. It is just a film and no one should be allowed to stop its screening. Presently myths are being presented as history which is a dangerous trend."
Follow @htshowbiz for more
Close Story