Sushant Singh Rajput: I am never taciturn about my love life. I am single
Updated on Jan 28, 2018 12:12 PM IST
Actor Sushant Singh Rajput, who turned 32 recently, says he wants to pursue his quest of new and great experiences without harbouring a fear of failure. Here are excerpts from a recent interview.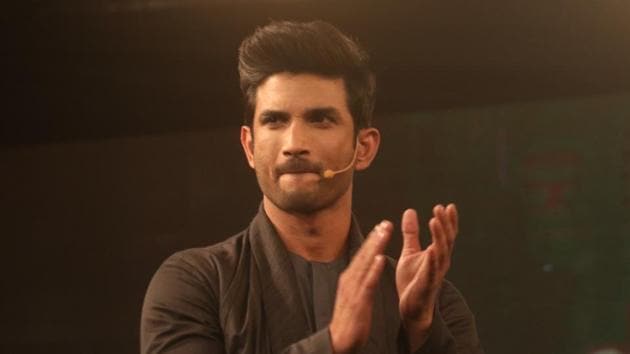 Actor Sushant Singh Rajput, who turned 32 recently, says he wants to pursue his quest of new and great experiences without harbouring a fear of failure.
Excerpts from the interview:
Q. What does turning 32 mean to you?
A. That I should live in the present and make the best of the opportunities that come and not worry about what I would be doing when I turn 33.
Q. You are in Chambal. How is the shooting progressing? Are you roughing it out in the rugged terrain?
A. Shooting for Abhishek Chaubey's film is on full swing. I came here in Chambal early to do a bit of warm up for the film. Visiting ravines, talking to locals, working on dialect and inflection and a bit of cut-off from everything before the shoot helps keep the right things in perspective.
Q. In the meanwhile, so many conflicting reports in your absence about the films that you are doing and not doing. Please tell which are the projects you actually have on you plate?
A. At this point of time, films that I'm allowed to discuss are Tarun Mansukhani's Drive, which is releasing on Holi, Kedarnath, Abhishek Chaubey's next that presently I'm shooting for, Karan Johar-produced remake of Fault In Our Stars and Sanjay Chauhan's Chanda Mama Door Ke.
Q. Oh, so Chauhan's astronaut film is not shelved?
A. Not at all. I really like acting irrespective of the medium and if presently I'm able to choose projects that I want to be a part of then there are no complaints whatsoever. I'm really very excited and want to give everything I have to all these wonderful films that I'm part of.
Q. You seem to pick the unexpected roles. Is Drive going to be your first full on masala film?
A. I really don't have an understanding of what commercial or masala films are and I hardly think from someone else's perspective of what films I should select. I want to have new and hence great experiences, so these films that I'm doing are not deliberate attempts to pick unexpected projects but most logical decisions from my point of view.
Q. What should we, your watchers, expect from you in the coming year?
A. More number of films and I would without the fear of failing, choose films and perform in a way where you would be pleasantly surprised and entertained.
Q. There is plenty of variety and churning in Indian cinema right now. Do you enjoy being part of this creative chaos?
A. Fortunately, when I started doing films, the film industry was already creating some great content and was open to hire talents without any prejudices. So, I've been lucky that way. In the coming years, I would expect a lot more original content and a bit more courage as very soon cinema per se will be fighting exponential technologies like VR to survive.
Q. Coming to Kedarnath, how is the experience of re-uniting with your Kai Po Che director Abhishek Kapoor?
A. I have a real special relationship with him. I've fond memories of Kai Po Che and I will always be extremely grateful to him for my first film and Kedarnath. It is a great story and we are giving our best to do absolute justice to this very special film.
Q. Any ill will about you refusing Abhishek's previous film Fitoor?
A. I never refused Fitoor. Unfortunately, our dates didn't match. I know there were a lot of stories about some tiff, but as I and Abhishek both know what it was so there is not even an iota of misunderstanding related to that.
Q. Why are you so taciturn about your love life? Do you claim to be single? Or is it that you are not ready to talk about your relationship?
A. I'm never taciturn about my relationship. I'm single.
Follow @htshowbiz for more