Taapsee Pannu: We should hear both the sides and then reach a fair conclusion
Oct 24, 2018 02:25 PM IST
Actor Taapsee Pannu, member of CINTAA's anti-harassment cell, says it's essential to find the truth when a case is reported.
Taapsee Pannu, in real life, is much like the characters she portrays in Pink, Naam Shabana, Nitishastra and Mulk — a strong-willed woman who doesn't shy away from voicing her opinion. That made her an apt choice for the newly formed anti-harassment committee in CINTAA (Cine and TV Artists Association), along with actors Renuka Shahane, Raveena Tandon and filmmaker Amole Gupte. "I believe CINTAA must have thought I'm capable of representing this movement or at least try to do something and solve these cases," shares Taapsee, as she also talks about the idea behind this committee, her plan of action and how she will balance her films and this new role.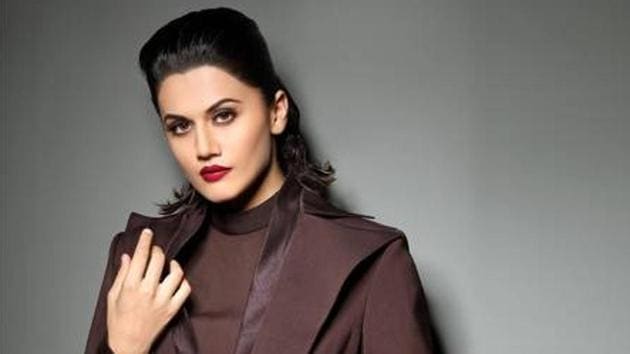 Excerpts:
Stay tuned with breaking news on HT Channel on Facebook.
Join Now
What is it personally that you intend to bring on the table?
I want to first talk about the different stages at which this [sexual] harassment takes place and what can be done at all these stages to curb it. Also, I'd talk about cases reported… how we now try to work to find the truth before giving a statement against a person.
You're fairly new in the industry. Will it be tough to be in sync with how the veterans think?
I think the idea was to bring together people from different age groups and backgrounds — be it TV, films, seniors and junior actors, in front of the camera and behind it — so they can gauge what can be done from all perspectives and find the best outcome.
You have never faced harassment at workplace. How do you as an actor intend to view things with an objective point of view?
I haven't faced harassment in terms of work but I think every girl in India has gone through some or the other awkward moment in public where she was eve-teased or touched inappropriately. So, every girl knows how it feels when you are touched at wrong places without your consent. And that's the reason why we have people from different departments coming together so everything can be analyzed from all perspectives before reaching a conclusion.
Do you feel it's sometimes fair to raise questions to the accusations or each word a woman says has to be believed?
I believe the woman need to be definitely heard and not questioned before knowing it all from her side. And yes, we've to hear the other side as well. You can't hear just one side and pass a conclusion. So, in this committee, all the sides will be heard to reach a conclusion that'll be fair and validated. It won't just be the women's perspective that will be taken in consideration but she definitely will be heard seriously.
Will your commitments to films take a back seat?
I'm definitely not going to compromise one for the other whether it's work or my association with CINTAA. There has to be a middle path that'll be worked out once we have our first meeting. We'll figure out how many days are we sitting on this and how the urgent cases will be handled.
What's your message to those who still might not be coming out to report such cases?
I understand that it requires a lot of strength. It's not easy. I can only sympathize but not empathize because I probably don't know what exactly that feeling might be. But I'd say this is the time when you can see so many other women coming out. Derive inspiration from them and speak up. Vent it out of your system, so you feel lighter. We'll try our best in whatever way possible to make sure that your head is held high and you don't have to be ashamed of your confession. Even your family and friends will be proud of you for being brave enough to say out things because if you don't say out things, none of us can do anything about it. You'd keep seeing those people around you being happy and living their life whereas you'll be killing yourself everyday with the regret of not speaking up.
Interact with Monika Rawal Kukreja at Twitter/@monikarawal