Six survivors share their stories, tell you how to tackle TB
A new book offers a nuanced, sensitive guide to the disease.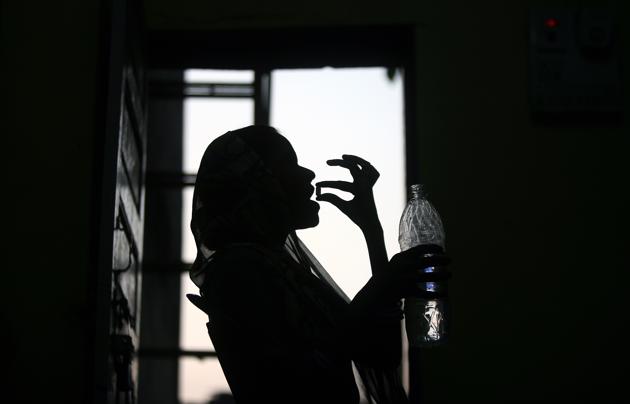 Updated on Apr 22, 2018 09:54 AM IST
A staggering 2.8 million people in India have tuberculosis (TB). The Indian government has set an ambitious target of 2025, against the global target of 2030, for eliminating the disease from the country. The biggest challenge, say experts, is lack of awareness. People don't know they might have it, so they don't get tested, so they spread it to more people who don't recognise the early signs. The other problem is that treatment can take years, many patients don't have the time or patience to see it through, and so they stop the drug regimen and hospital visits, and get sicker, while also spreading the disease once again.
Experience shows that the best way to reach out is through people who have survived the disease. …India's Ticking Time Bomb does just this, with stories of people who have suffered and also detailed guidelines and recommendations on how to tackle diagnosis, treatment and stigma.
In her introduction, Dr Soumya Swaminathan, deputy director general of the World Health Organisation (WHO) and a TB expert, writes, "If we wish to address and end tuberculosis in India, we must begin by focusing on the common interests of all affected by TB — individuals, families, community and society as a whole. All our efforts must focus on benefitting them, easing their experiences and reducing their suffering… The best way to understand [how to do] this is by listening to them. Hence, this critically important survivors' manifesto."
The book has anecdotes from six survivors, who talk about their diagnosis, their experience with treatment, issues arising from drug-resistant TB, challenges they face health-wise and as a result of the stigma attached to the disease.
Deepti Chavan, a prominent TB survivors-turned-educator, tells the story of her struggle with multi-drug-resistant (MDR) TB since age 16. How lack of awareness and improper diagnosis led to incorrect treatment and then to half a lung being surgically removed.
"I took treatment for MDR TB for six years, during which I took 400 injections… Patients affected with MDR TB know so very little about it. Doctors rarely suspect it… In numerous cases, the degree of resistance is exacerbated due to incorrect treatment," she says.
This book is more than a patient manifesto, though. It educates people, and does it the right way, with sensitivity and nuance. As Dr Swaminathan puts it, "It is a call to action against TB…"
Close Story