The anti-hero triumphs: Book review of Arnab Ray's Sultan of Delhi
May 09, 2017 11:00 AM IST
Arnab Ray's Sultan of Delhi: Ascension is captivating, not for an intelligent plot that spans over two generations, but for its treatment of the hero.
Among Ram, Laxman and Arjun, it's easy to spot who is marked to be the hero. The child survives the partition when his brothers don't. The lonely child, living with a proud father who cannot fathom his loss of stature and family, lives through poverty. He turns his adversity into his strength. He becomes the God of the of the gun mafia, the big brother on the wrong side of law.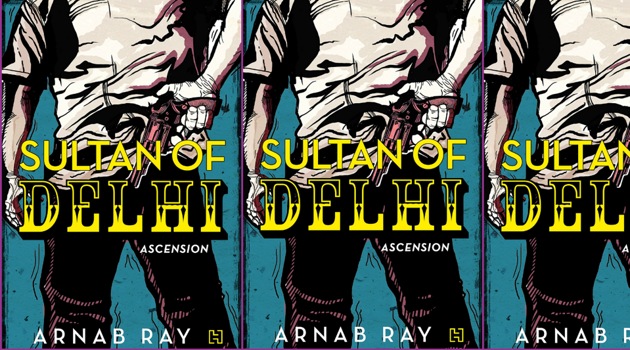 Like the unstoppable force of John Wick, double-crossing isn't permitted, not even for his best friend. Logic will prevail over emotion, reason over anger and betrayal over friendship. He is, like all other Bollywood thrillers, Arjun Bhatia – the omnipotent arms dealer who becomes the puppet master of Delhi, pulling at the power capital's heart and directing blood where he wants it to pump.
Arnab Ray's Sultan of Delhi: Ascension is captivating, not for an intelligent plot that spans over two generations, but for its treatment of the hero. The hero who is reservedly wise but not the nicest of characters. There is no pinning him down through the three-part novel. He will sit inconsistently on the good and the bad sides – sometimes, bordering on sexist, vilifying and disgusting. In a disturbing scene that borders on rape, the emasculated protagonist asserts himself on his swooning lover to reveal the darkness inside. Other times, he is bearably sweet and thoughtful.
Like all things Indian, Bollywood is intrinsically a part of Sultan of Delhi. From discussions of Kishore Kumar songs to invocation of iconic movie scenes shot into the plot, it constantly reminds of our obsession with cinema. Like most excesses, this immersion only means the story is carefully targeted for its limited audience that thrives on hyper-drama and loud stereotypes. Apart from Arjun, who also falls victim to this calculated strategy, the other characters lack imagination and are never carved adequately to make them human. They remain trapped in the realm of the screen that aspires only for a full house.
Despite the banality of the language, Sultan of Delhi's clever pace and dynamic shift to new enemies takes the story forward. It treacherously jumps from Arjun's childhood to his making as an underground trader, then calms in his discovery of unfulfilled love (like every negative hero) and finally rests on his family.
But here's the surprising admission. Despite the predictable conflicted hero to the protective parent, you stick with Arjun even when you're aware he's doing harm. Then, a realisation dawns. A marvellous trick was played. You, dear reader, were never allowed to fall for anyone but him. You grew up with him as he entrenched himself in the grime of illegal trade or picked up Colts to kill his back-stabbing friends. You were with him through it all, even as he morosely gave up his empire to his incompetent sons in search of peace. Is that why the name of another prominent character doesn't feature in the review at all? Does the novel have the last laugh? It probably does.
Wait, there's still enlightenment to be attained. Once the dust settles and the flashy life comes to a halt, you're just left with the three blank pages of an outlandish, conniving tale symbolic of an abandoned ending, just like Arjun's disappointing life and story.
Sultan of Delhi: Ascension
By Arnab Ray
Publisher: Hachette India
Pages: 291
Price: Rs 299