"I fall in love very easily", says Manav Kaul
Updated on Nov 24, 2018 10:00 PM IST
We catch Tumhari Sulu's affable husband at his flirtatious best!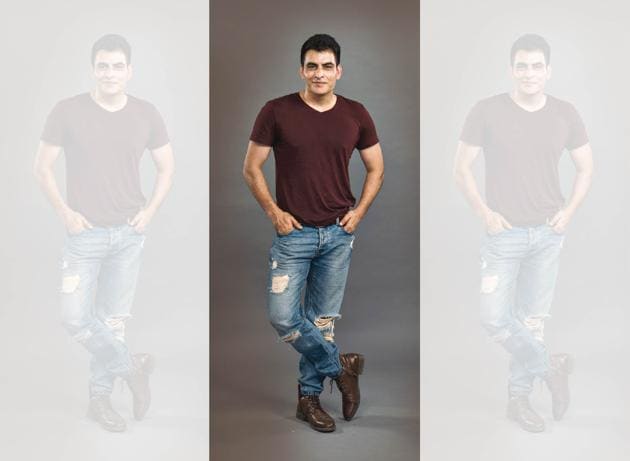 Describe yourself in a haiku.
In a story, I am
Mine sometimes, at times someone else's
Like a breathing, living thing.
Which is the last show that you binge watched?
Seinfeld – for the 12th time.
The lyrics of a song you always misheard were...
'Dilli' ke arman aasoon mein beh gaye.
Who was your first celebrity crush?
Arundhati Roy!
The most over-the-top filmy thing you have done in real life is...?
At an awards function, I wore a tux.
What's your biggest fashion faux pas?
Bell-bottom Jeans and I've sworn to never find myself in them again.
What's your most cherished childhood memory?
The horse ride with Bulla taangewala to school in Baramulla.
What's the one movie character you feel you can't pull off?
Tabu's in Haider (2014).
One habit of yours that you want to get rid of...?
I am a habitual procrastinator.
The sexiest thing about you is...?
Probably the fact that I don't think I'm sexy. Works like a charm!
And the sexiest thing in a woman according to you is...?
Confidence and some more confidence.
Your secret weapon to charm a girl...?
My ears! Listening to her.
Funniest incident while on a date..?
I went on a date with absolutely no clue that I was on one!
Your favourite sleeping position...?
One leg in and one leg out of the quilt.
One habit that you wish to get rid of...?
Of being a habitual procrastinator.
List three things nobody knows about you.
1. That I fall in love very easily.
2. I can stare at a fan for an inordinate number of hours.
3. I'm Batman.
If you are home alone, what you are most likely to be caught doing?
Pleasuring myself....I mean Netflix, what did you think?!
If you could time travel, what era would you choose?
I'd want to live in the time of Camus and Kafka, and go on a long walk and maybe share a smoke with them.
Your favourite line from a poem is...?
'...I want
to do with you what spring does with the cherry trees.'

by Pablo Neruda.
Follow @ananya1281 on Twitter
From HT Brunch, November 25, 2018
Follow us on twitter.com/HTBrunch
Connect with us on facebook.com/hindustantimesbrunch
Close Story
Personalise your news feed. Follow trending topics