Personal agenda with Sara Ali Khan: "My strategy in a crisis is to follow the heart if it disagrees with the mind"
Updated on Mar 01, 2020 12:24 AM IST
The young actress also reveals that she has always been a fan of Kareena Kapoor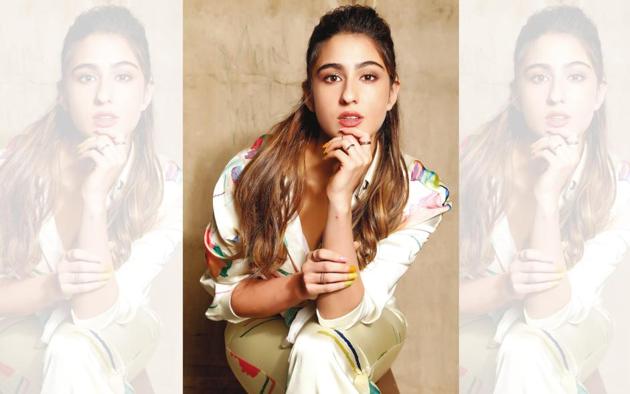 If not an actress, what would you have been?
The real answer is, I'd have been a very unhappy person! The second answer is, a lawyer.
An actor you had a crush on while growing up...?
I have always been a big fan of Kareena Kapoor.
Name the last show you binge watched.
You.
Are you a romantic or a realist?
I'm torn between both of them very, very strongly.
Who would you swipe right on Tinder?
I don't think anybody I will swipe right for will actually be found on Tinder! That's why I'm not on it.
But if you decide to be on Tinder, what would your bio read...?
I dare you to swipe right!
List three things you look for in a man.
If he can let me be the person I am, if he can be honest and if he can be fun, which I feel is underrated in today's day and age.
And which book has inspired you?
Written in History: Letters that Changed the World.
What's keeping you excited these days?
I'm super excited about walking for Abu Jani-Sandeep Khosla at the 15th milestone edition of Blenders Pride Fashion Tour tonight!
How do you handle trolls?
I believe you should take positive criticism from anyone and inculcate it in your life but don't let anyone have the satisfaction of bringing you down.
What's your strategy in a crisis?
Follow your heart if it disagrees with your mind.
Tell us the one relationship advice your mother gave you.
Be honest.
And a relationship rule you always follow...?
Same as above!
Follow @VeenuSingh12 on Twitter
From HT Brunch, March 1, 2020
Follow us on twitter.com/HTBrunch
Connect with us on facebook.com/hindustantimesbrunch
Personalise your news feed. Follow trending topics