Sri Lankan central bank governor resigns a day after 26 ministers resign from the cabinet.

Sri Lanka has huge debt obligations and dwindling foreign reserves, and its struggle to pay for imports has caused the shortages.

Sri Lanka has been facing power cuts since February due to dwindling electricity production in hydropower plants as well as diesel shortages.
The Congress said its doors were still open for Pilot, with former party president Rahul Gandhi understood to have told party leaders to leave room for an "honourable stay" in the party. But the Congress laid out a clear set of conditions for Pilot.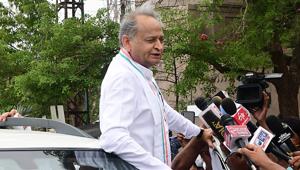 Hindustan Times, New Delhi/Jaipur |
By
Aurangzeb Naqshbandi, Sachin Saini and Rakesh Goswami