NPA crisis: Why banks keep lending big bucks, try to hide the distress signals
Updated on Aug 09, 2017 09:53 AM IST
The consequences of the NPA crisis are most visible in the case of IDBI bank, a once-proud institution, now on the brink of collapse.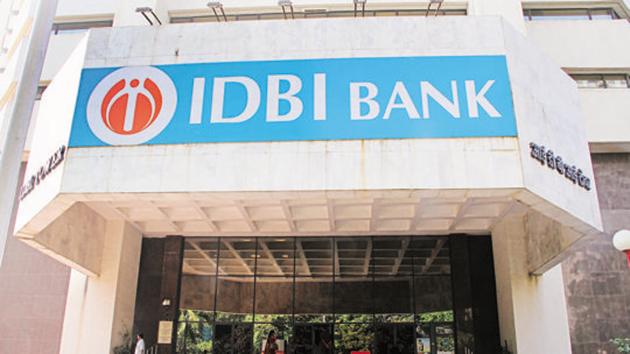 As India's bankruptcy courts seek to resolve Rs 8 lakh crore worth of loan defaults, or non-performing assets (NPA), choking the banking system, it is clear that banks played a crucial role in the crisis by propping up ailing companies with fresh loans, even as firms struggled to repay old debts.
"Worldwide, this practice is called ever-greening," said a banker seeking anonymity. "In India, we call it extend and pretend."
Experts say banks took advantage of Reserve Bank of India (RBI) regulations to hide the true extent of the rot, pushing the system to the point of collapse.
"Fundamentally, banking regulation is a war between bankers and regulators. Bankers want bad news to not come out, while the job of the regulator is to ensure that it does," said Ajay Shah, a professor at the National Institute for Public Finance and Policy.
"Unfortunately, the RBI is motherly towards banks in hiding bad news from the public," Shah said. "The very purpose of regulation is being avoided by the RBI, and that is the reason for the crisis."
The RBI did not respond to repeated emails from HT.
So, why did banks finance unviable projects? And, once the loans failed, why were they so hesitant to acknowledge them as NPA?
"Banks are poor at evaluating risk in project finance," said a private equity investor, seeking anonymity to speak of potential clients. "Globally you issue bonds and the market prices your risk."
India does not have proper bond markets. Instead, mega-projects are financed by state-owned banks. So banks take private-equity levels of risk, for interest-rate levels of reward.
The consequences are most visible in the case of IDBI bank, a once-proud institution, now on the brink of collapse.
This January, the Central Bureau of Investigation arrested a former IDBI chairman, Yogesh Agarwal, for allegedly sanctioning poorly collateralised loans to the Vijay Mallya's now-defunct Kingfisher Airlines in exchange for unspecified favours. IDBI declined to respond to an HT questionnaire on the matter.
IDBI's most recent corporate filings reveal Rs 44,753 crore, or nearly a quarter of its loans, have turned NPA. IDBI's capital conservation ratio, a crucial safety buffer for distressed banks, is just 0.14% against regulatory requirements of 1.25%.
"IDBI is a symptom of a disease that doctors chose to ignore," said Rajeswari Sengupta, an economist at the Indira Gandhi Institute of Development Research (IGIDR) in Mumbai.

"Everyone, including the RBI and the finance ministry saw it coming but they did not take necessary action at the right time."
IDBI's distress is reflective of India's banking system as a whole, 70% of which is controlled by public sector banks.
The Industrial Development Bank of India was set up in 1964, not as a commercial bank, but as a state-run project financier that raised money from the RBI and multi-lateral agencies, and lent to corporate houses that made regular profits guaranteed by their near-monopoly status in the license raj.
"These privileges were taken away in the 1992 reforms," said a former IBDI official. "Now, IDBI was asked to pick up money from the market and re-lend. It didn't work."
By the end of the 1990s, IDBI was in dire straits. In 2004, the institution was merged with its own retail banking subsidiary to raise money from public depositors; this subjected IDBI to stricter regulatory requirements.
The ethos remained "sarkari", the former official said, but IDBI was now lending in a very competitive credit market to corporations investing in much riskier projects. Bank credit across the economy was growing at 25% from 2004 to 2007.
"Banks were lending to completely new, capital-intensive sectors like aviation, telecom and infrastructure, in which they had no prior experience and so didn't fully understand the risk," said Harsh Vardhan, a partner at Bain and Company. "Once the problems began, they did not know how to deal with them."
As the economy faltered in 2011-12, and loans turned bad, IDBI was caught between two cultures - the public sector world of cost over-runs and budget escalations, and a new breed of banks managers, the former official said, "who were more interested in managing their books, than managing the projects."
As loans failed, the RBI unveiled a set of debt-restructuring programmes. Each required companies present a viability plan to their lenders.
"The creditors want a story of hope and light," said a former chief financial officer of a heavily indebted corporation. "My job was to give them one."
The banks, the CFO said, were as interested in hiding the defaults as the companies were.
"If you recognise an NPA, you take a loss. Losses mean an inquiry, no promotion, and in the worst case -- a CBI inquiry, like Yogesh Agarwal," said a banker with experience in the public and private sector.
It was much easier, the banker said, to sanction a fresh loan under the guise of restructuring than to declare an old loan had gone NPA.
"The restructuring programmes initiated by RBI helped banks hide the true extent of NPAs on their balance sheets. This worsened the crisis," said Sengupta, who co-authored a paper on restructuring with her colleague Anjali Sharma at IGIDR. "It worked for the banks as well as the companies. The banks didn't have to declare NPAs and recognise losses, and the companies stayed afloat and continued to access funds."
But the firms were in trouble because they had too much debt; giving them even more loans -- albeit at more generous repayment terms -- only worsened the problem. Firms that went through restructuring, Sengupta and Sharma found, did worse than similarly indebted firms that didn't.
"In the past, banks were saved by the natural growth of the Indian economy, but after 2011, economic growth stalled," Shah from NIPFP explained. "Banks couldn't outgrow the problem. There were too many balls to juggle."
Personalise your news feed. Follow trending topics