REITs opportunity in India estimated to be Rs 1.25 trillion
Jan 18, 2017 07:11 PM IST
Formation of REITs will help in expansion of the quality real estate universe in India
As much as 229 million sq ft of office space in India is compliant with REIT (Real Estate Investment Trusts). Even if half of this space were to get listed in the next few years, the total REIT listing could be worth Rs 1.25 trillion, as per JLL India estimates.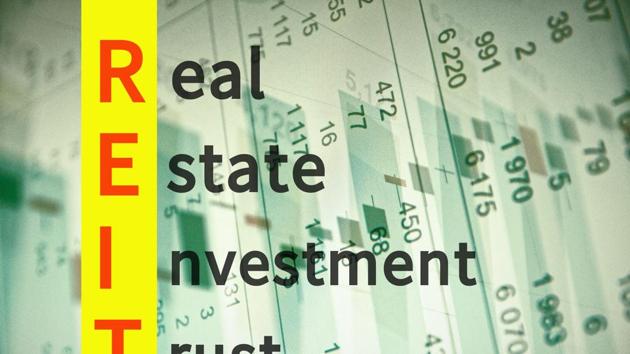 The first REIT listing is expected by June 2017. Well-known private equity funds such as Blackstone, Brookfield, Singapore's GIC and the Canada Pension Plan Investment Board (CPPIB) are expected to be the first movers in this space. They are also the most likely to be successful in this endeavour, given the fact that they have a good portfolio of superior Grade A office spaces in tier-I cities.
In Budget 2016, the Modi government removed a major hiccup in the path of a successful listing of REITs: the Dividend Distribution Tax (DDT). DDT was exempted on special purpose vehicles (SPVs). Rules for REITs were relaxed and the investment cap in under-construction projects was raised from 10% to 20%. SPVs are now allowed to have holdings in other SPV structures and the limit on number of sponsors has also been removed.
As India's stock of Grade A commercial assets grows, it presents great opportunities for REITs - and for their potential retail investors, says Anuj Puri, chairman and country head, JLL India. This instrument has the potential to attract institutional and retail investors alike because of its inherent nature to provide regular dividends at relatively low-risk levels.
The formation of REITs will help in expansion of the quality real estate universe in India, besides giving developers another instrument to exit their projects. REITs would own real estate, with most expected to have their shares listed on the stock market. These listings will provide retail investors a good and an entirely new opportunity to participate in the real estate growth story in India, he says.
REITs will attract retail investors in India because of their preference for investments in commercial developments — specifically in the highest quality or Grade A properties — due to the higher rental yields in this asset class. Also, only 20% of an Indian REIT's capital can be invested in development, which is the riskiest end of the real estate industry. The remaining 80% of the fund's assets must be invested in income-producing property.
Since REIT-compliant projects are often office buildings or shopping malls, they have already been developed and have tenants, so their income stream is relatively easy to predict. As the value of these projects increases, REITs will hold them for a long term and not trade in and out of real estate. As for the yields, the rental yield in commercial asset class across the country is usually in the range of 8-11%, says Puri.
REITs in India, like many others around the world, will be required to pay out 90% of their income from stable assets to investors. That will result in a twice-yearly dividend. In a scenario where the yield is barely 2-3% annually, the dividends that they pay out to their investors would remain negligible. That is why it hardly makes any sense for REITs to invest in the residential asset class in India.