Cancer drugs to cost more on high duty
Life-saving imported drugs to treat cancer, HIV and cardiac failures will now be costlier .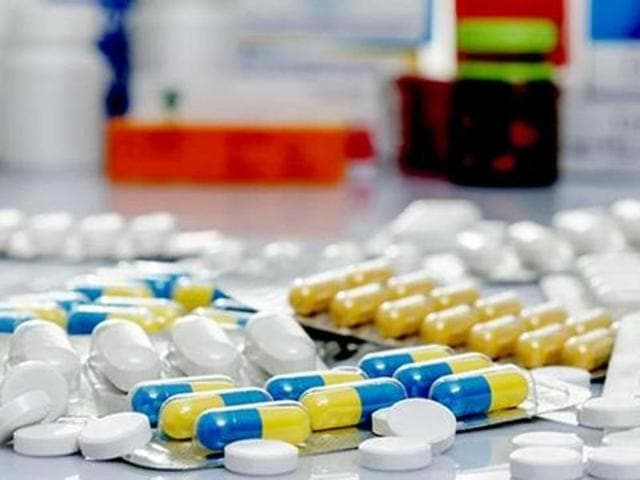 Updated on Feb 06, 2016 12:52 AM IST
Life-saving imported drugs to treat cancer, HIV and cardiac failures will now be costlier .
In a notification dated February 2, the government has withdrawn the exemption on customs duty on certain bulk drugs. This will increase the duty by 5% to 35%.
Bulk drugs such as cefoperazone, carbidopa, dobutamine, ketamine and letrozole, used as basic components to produce medicines to treat parkinson's disease, heart failures, hallucinogen and cancer, will now attract a custom duty of 10% instead of 5%. The government has also increased customs duty of certain life-saving drugs, including abciximab, anti-rabies immunoglobin, procarbazine and saquinavir, from nil to 35%. Most of the bulk drugs in these categories are used for the treatment of deadly diseases including cancer, HIV and cardiac shocks.
The move aims to restrict the import of bulk drugs and encourage domestic manufacturers to make in India.
"Consumers can easily evade the increase in custom duty as companies will now stop the use of imported bulk drugs. They will either start using domestic raw material or produce bulk drugs on their own to avoid price rise," said MS Mani, senior director, consultancy, Deloitte.
The industry, however, is unhappy with the move.
"It is a disappointing step for companies and patients. Many of the formulations are under the government's list of essential medicines," said Ranjana Smetacek, director-general, Organisation of Pharmaceutical Producers of India, a lobby representing foreign drug companies.
"The withdrawal of exemption pertains to customs duties which will impact imported drugs n those made in SEZs," Kiran Mazumdar Shaw, CMD, Biocon, tweeted on Friday.
"SEZs will also have the same impact as imported drugs so what is this Make In India strategy all about," Shaw told CNBC TV 18.
Close Story