Louis Vuitton gets new boss, Bernard Arnault, appoints daughter as Dior head
Published on Jan 15, 2023 10:43 PM IST
Congratulating his daughter Delphine Arnault, Bernard Arnault, the world's richest man wrote, "Delphine's keen insights and incomparable experience will be decisive assets in driving the ongoing development of Christian Dior."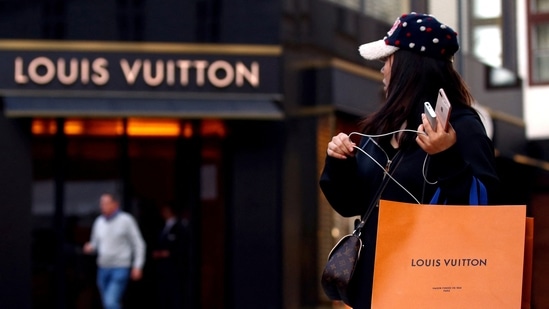 LVMH Moët Hennessy- Louis Vuitton, the world's leading luxury products group, is undergoing a major management reorganisation, appointing Pietro Beccari to lead Louis Vuitton and assigning Delphine Arnault, the daughter of chief executive Bernard Arnault, to lead Christian Dior. The changes will be effective from February 1.
Who is the new boss of Louis Vuitton?
1. Pietro Beccari has headed Christian Dior since 2018 and now takes up the role of Chairman and CEO of Louis Vuitton.
2.The 55-year-old businessman has developed a reputation for championing a number of high-profile projects throughout the world, including a fashion show held last month in front of Egypt's historic Giza pyramids.
3. Pietro Beccari earlier worked in marketing at Benckiser in Italy and Parmalat in the US, then in general management at Henkel in Germany.
4. Now given the responsibility to head LVMH's biggest brand, in his previous role at Dior, he has tripled the revenue of the company over the past five years.
5. Handing over the post, Bernard Arnault, the world's richest man wrote in the company's blog post that Pietro Beccari has done an outstanding job at Christian Dior over the past five years adding that his leadership has sped up the appeal and success of the iconic Maison.
He stated, "I am sure Pietro will lead Louis Vuitton to the next level of success and desirability."
ALSO READ: From luxury fashion to vintage finds: Ultimate guide to shopping in Paris
Who is Delphine Arnault, the new head of Dior?
1. Delphine Arnault was the executive vice president of Louis Vuitton since 2013 and is now succeeding Pietro Beccari as the chairman and CEO of Christian Dior Couture.
2. Delphine, 47, is the eldest of Arnault's five children. Each of Arnault's children is in charge of something within the luxury company.
3. She began her career at the international strategy consultancy firm McKinsey then moved to designer John Galliano's company before joining LVMH.
4. At Louis Vuitton, her role included supervising all product-related activities. She is also part of the Board of Directors at LVMH.
5. Congratulating his daughter Delphine Arnault, he wrote, "Delphine's keen insights and incomparable experience will be decisive assets in driving the ongoing development of Christian Dior."