SAIL-BSL acquires licence for Weather Resistant Steel – IS 11587
Jan 18, 2023 07:27 PM IST
This is an indigenous equivalent grade for CORTEN Steel that is used by Indian Railway to manufacture weather resistant structural/wagons.
SAIL- Bokaro Steel Plant has obtained the license from Bureau of Indian Standards (BIS) for IS 11587:1986 "Weather resistant Structural Steel", grades WR-Fe 480A (general application for weather resistant structural steel), WR-Fe 480B (Low Phosphorus Micro-alloyed weather resistant structural steel) and WR-Fe 490H (for container manufacturing) to roll steel according to the standards specified.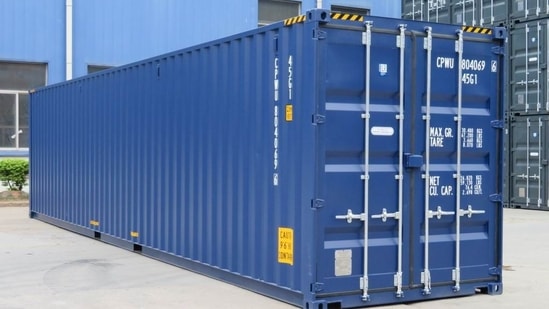 "During the Covid-19 pandemic, there was a huge shortage of shipping grade containers globally. Many containers were tied up at ports, storage facilities & vessels world-wide due to government restrictions and regulations," an official statement stated. It added that the rising demand, port congestions, and closed manufacturing operations made the shortage worse.
This resulted in increase in container freight rates phenomenally across the world imposed by shipping lines. This badly impacted India's export import supply chain, the statement claimed adding that the country requires about 3.5 lakh containers every year but there is no container production, thus had to depend mainly on China.
It further said that container manufacturing was viewed as the solution to container shortage that could eliminate the dependence of India on China. "The challenges faced were not only on the economies of scale in which India produces these containers, but also on the availability of raw material used in its manufacture, the corrosion/weather resistant steel," it stated.
To study the problem and chalk out a plan to create capacity for manufacturing shipping grade containers, an inter-ministerial panel was set up on the directions of the Prime Minister's Office in June. During interactions with industry stakeholders, the statement said, the committee learnt that the specific steel used for making containers was not available in the Indian standards.
"The matter was brought to the notice of Bureau of Indian Standards (BIS), which has now amended its Indian standard (IS 11587:1986), to fulfil the demand of domestic container manufacturers used for domestic and EXIM trades and introduced new grade WR-Fe 490H equivalent to Corten-steel," it said.
The statement read, "As per Government guidelines, Bokaro Steel Plant as a leading steel manufacturer, obtained the license from BIS. Bokaro Steel Plant regularly produces weather resistant steel "SAILCOR" in hot and cold rolled coils, plate and sheet form." It added that this is an indigenous equivalent grade for CORTEN Steel that is used by Indian Railway to manufacture weather resistant structural/wagons. "As an import substitute, production of these grades at Bokaro Steel Plant will strengthen the vision of Atmanirbhar Bharat," the statement stated.