Sebi to ease norms for investor-backed firms
Updated on Jul 29, 2021 02:42 AM IST
The proposed rules aim to make it easier for startups that are majority-owned by investors to access capital markets in India.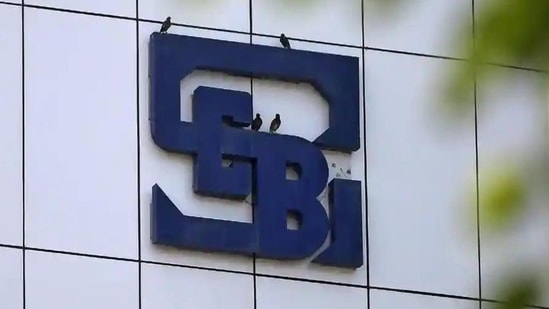 India's markets regulator plans to introduce rules that will hold the controlling shareholders of companies accountable, departing from the concept of regulating promoters, as dozens of investor-backed and entrepreneur-led startups are set to go public.
"We are revisiting the concept of promoters and controlling shareholders. There is an increasing number of companies that do not have any clear promoters," Ajay Tyagi, chairman of the Securities and Exchange Board of India (Sebi), said at the annual capital market summit organized by industry body Ficci on Wednesday.
The proposed rules aim to make it easier for startups that are majority-owned by investors to access capital markets in India. The changes will release financial investors such as SoftBank and Tiger Global from onerous regulations, including restrictions on stock sales, that apply to promoters.
Most of the founders of India's unicorn startups that are readying initial public offerings are left with a small stake as their shareholdings get diluted during mega fundraises.
The investors' primary objective is to secure good returns over a defined period and not run the company in the long run.
Under the current rules, the investors, as majority shareholders, will be classified as promoters, blocking their exits during the so-called lock-in period after an IPO.
The concept of "controlling shareholders" instead of "promoter-driven" will address this issue, contends Sebi.
"There is a need to move from promoters regime to controlling shareholder regime. The minimum public shareholding requirement for listing will, however, remain at 25%. Beyond that, the company can decide if it wants to be a more widely held entity or not," Tyagi said.
"With almost all corporate-related laws in India based on the promoter concept, I need not emphasize how important and far-reaching this proposal is," Tyagi said.
"The concept of promoters has existed in India for years. Concentrated ownership is still predominant. However, over time, with high levels of PE/VC funding, increasing startup culture and new-age companies are coming up, there is an increasing trend of companies with diversified shareholding and, in many cases, with professional management and no promoters," he said.
Sebi issued a consultation paper some time back seeking comments on whether there is a need to shift from the 'promoter' regime to a 'controlling shareholder' regime as in many countries and, if yes, the manner and timeframe for such a shift, Tyagi said.
In June 2017, Mint first reported that Sebi was planning to ease norms for listing of companies that do not have any clear promoter and are majority-owned by financial investors.
The issue is that once a shareholder is classified as a promoter, the listing rules impose certain obligations, including a lock-in period on shareholding. Under the new norms expected to be rolled out this fiscal, Sebi may grant some rights akin to what promoters hold in listed firms.
Current rules classify firms as promoter-driven or professionally managed. In the first case, promoters must contribute at least 20% of the post-issue shareholding and promise not to sell this stake for at least three years. At the same time, they get some rights, such as appointing a majority of the directors or controlling the management or making policy decisions.
Companies that have no identifiable promoters are called professionally managed. Big shareholders get no special rights, nor do they have to lock in their shares for three years (although pre-issue shareholders—with a few exceptions—have to lock in their shares for a year after listing).
Thus, when PE- or VC-owned firms list, there is an exit of stakeholders who oversaw the growth phase of these companies, a key factor that deters such companies from accessing the market.
The new rules being considered by Sebi may provide relaxation in these lock-in norms while allowing key stakeholders to retain some of the special rights given only to promoters.
To be sure, Sebi had earlier relaxed some rules for startups wanting to raise money and trade on Indian stock exchanges on a so-called institutional trading platform. But, it has been a non-starter.