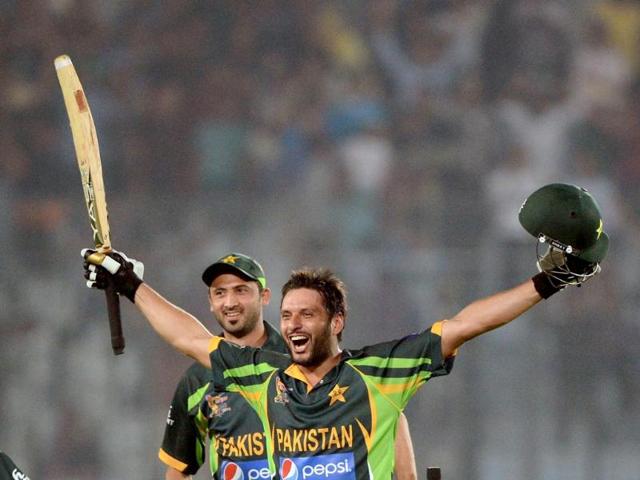 Sedition charge slapped on over 60 Kashmiri students
Over 60 Kashmiri students at a private university in Meerut, who were suspended indefinitely and removed from their dorms on Monday, have now been booked for sedition. They had cheered for the Pakistani team during a televised cricket match against India. Omar slams UP govt for booking Kashmiri students
None | By Agencies
UPDATED ON MAR 06, 2014 06:06 PM IST
Over 60 Kashmiri students at a private university in Meerut, who were suspended indefinitely and removed from their dorms on Monday, have now been booked for sedition. They had cheered for the Pakistani team during a televised cricket match against India.

"You cannot pass judgments against your own national team," said Manzoor Ahmed, vice chancellor of Swami Vivekanand Subharti University in Meerut, explaining the decision to remove the students. "Their behavior was not conducive to peace on the campus. It creates bad blood with the local boys."

The issue of the suspensions was raised in Kashmir's Parliament on Tuesday by the opposition Peoples Democratic Party, which supports the suspended students. The Bharatiya Janata Party and the Jammu and Kashmir National Panthers Party did not support the students and walked out of Parliament to protest the discussion.
The university hired several buses to take the 67 suspended students off campus after the episode, which happened on Sunday. Only a few of the students cheered too enthusiastically, Manzoor said, but because no one would tell administrators who had done so, all but one of the Kashmiri students in a dorm dominated by them were suspended.
"They shared guilt because nobody came out with information," Manzoor said.
A chair and a pane of glass were also broken during the game, actions which were deemed inappropriate, Manzoor said. But he said that cheering for Pakistan was the most egregious offense.
The Kashmiri students will have to appeal their suspension before they will be allowed to return to the university, Manzoor said.
In a separate episode, a Kashmiri student at Career Point Gurukul in Kota, a test-preparation academy, said in an interview that administrators gave a dozen Kashmiri students a separate room in which to watch the match on Sunday, fearing a confrontation. The student asked that his name not be used for fear of reprisals.

When India lost, he was chased by a mob of hundreds of fellow students, whom he barely escaped, he said. Administrators eventually moved the Kashmiri students to a protected building, he said.
"I was born in Kashmir, and since childhood everyone around me supported the Pakistan cricket team," the student said. "I don't like Pakistan for anything else. It's just their cricket team that I support."
Close