Bengaluru to face power cuts this week | Details
Published on Jan 24, 2023 02:45 PM IST
Prestige Falcon City, Outer Ring Road, RBI Layout, Hebbal, Kottanur and J P Nagar are some of the areas that might be affected this week.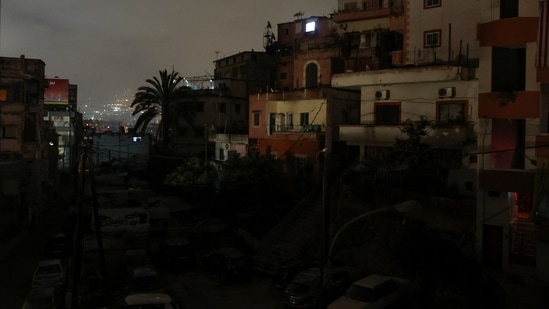 Some areas in Bengaluru might face power cuts this week as the Karnataka Power Transmission Corporation Limited (KTPCL) will be carrying out several works such as stringing, emergency jungle clearing and quarterly maintenance work, among others.
Here is a day-by-day list of affected areas:
January 24, Tuesday
Kodikoppa, Vaderhatturu, Kunkava, Kudurekonda, Salabalu, Madanabhavi, Bijogatte, Rameshwara, Suruvanne, Yaragnal, Ganganakote, Nyamathi, Siddpura, Haridsnhalli, Bansandra, Ammsandra, Dadinshivara, Dunda, Prestige Falcon City Apartment, R T nagar, Ganga nagar, Chola nagar, Outer Ring Road, Kariyappa layout, Asharam road, 1st block Anand Nagar, Gudappa Reddy layout, Hebbal, Jaymahal 1st block nandi durga, Marappa garden, J C nagar, Millers Road etc.
January 25, Wednesday
All 11 kilovolt (KV) feeders in Kandagallu Rural, Shyagale, Kodihalli Rural, Goniwada Rural, Ittige, Asthapanahalli, Hiremalali, Sulekere water supply, Arashinagatta, S S halli, G K halli, Nallur, Haleshpura, Galihalli, Bulasagara, Kagaturu, Jayanthi nagara, Bairanahalli, RBI layout, Kottanur, J P Nagar 5th phase, Shreyas colony, Gaurav nagara, Nataraja layout, Nrupathunga nagar, Jambusavari dinne, Chunchughatta, Brigade Millenium and Briagde Gardenia apartments and areas surrounding the sub-station.
January 27, Friday
Cavery nagara, Hulimavu, Akshaya nagara, Hongasandra, BTS layout, Virat Nagara, Kalena Agrahara, Vega City, Arekere BDA, Nyanapahnahalli, Sathyasai BDA, Kodichikkanahalli, Vijaya Bank Layout, Vishwapriya Layout and surrounding areas.
January 28, Saturday
Gubbi, Kadaba, K G temple, Kallur, Doddaguni, Somalpura, Nittur, Kodihally, Yellapura, Sagaranahalli, M. S. Hally, Hemavathi, Thyagatoor, Benachigere, Hesarahally, Belavattha, Matthigatta, Bandihalli, M. N. Kote, Rampura, Nittur, Sopanahally, CNNL Water supply, Bommanahalli, C. S. Pura (Rural), Peddanahalli (Rural), Kadaba (Rural), Byadigere (Rural), Kallur (Urban), Hindiskere (Rural), K. Kallahalli (Rural), Ankalakoppa (Rural), Manchihalli (Rural), Kurubarahalli (Rural), Benakanaguni (Urban), B. G. Halli, Madapatna, Mallenahalli, T. Palya, Pendranahalli, Padugudi, Kodihalli, Kadashettyhalli, Belvatha, H. S. Hally, Bennuru, B. Mallenahally, Gangasandra, Byalahalli, D. K. Hally, Belvatha, HAL water supply, Thogarighatta, Hosuru, Guddadahalli, Kaggere, Bidare, Ranganathapura, Gowripura, Jainigarahally, M S Palya, Kashimath, Muniyappanapallya, Thovinakere, Sarigehalli, Byadarahalli, Ramadihalli, Mallenahalli, Sampige, Angarekhanahalli, Halesampige, Raghadevanahalli, Basavapura, Machenahalli, Doddahatti, B. C. Kaval, Yalladabhagi, Thalikoppa, Thonasanahally, Ennekatte, Irksandra, Town Feeder, Jalaguni, H palya, Nimbaekatae, Madenahally, Idakanahally, Harivayesandra, Water Supply, Nallur, Kodiyala, S Halli, Ankasandra panchayat limits, Gangayanapalya, Kuntaramanahalli, Nirantara Jyothi, Kallugudi, Ankasandra, Ranganahally, Byadarahalli, Devarahalli, Sarigepalya, Yarabally, Kallanahalli, Hagalwadi, Manchalkuppe, Huvinakatte, Shivapura, Hosakere, Allighatta, Bettadahalli, Kalinganahalli, Somalapura, Ganeshapura, Bhogasandra, Addagal, Rayalapadu, Gownipalli, Kembodi, Tamaka, Yeldur, Dalsanur, DRDO, T. D. Halli, Sugutur, S M Mangala, Bangarpet, Vemgal, Talgunda, Kyalanur, Narsapura, Vokkaleri, Kolar urban and rural areas.