Bumper weekend at IKEA Bengaluru store: 'Not MLAs queuing in Maharashtra'. Watch
Published on Jun 27, 2022 06:16 AM IST
IKEA store in Bengaluru - spread over 12.2 acres - opened for the public last week.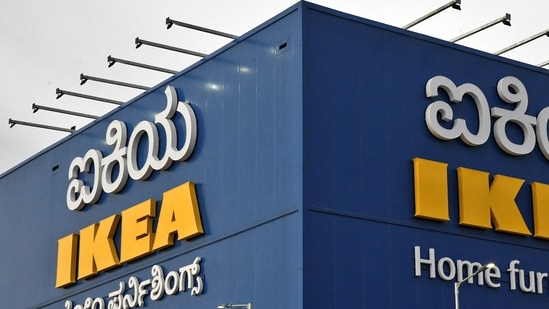 IKEA, the Swedish-founded, Dutch-headquartered multinational conglomerate, saw huge crowds in Bengaluru and a bumper weekend. This was also the fist weekend since the firm - that sells and designs ready-to-assemble furniture - opened the Karnataka capital's first store for the public. This happens to be the fourth store, however, for India - other stores are in Hyderabad, Navi Mumbai and Worli.
In Bengaluru, the waiting time was said to be around two-three hours as visuals showed long queues outside the store. Expectedly, the firm said it was "overwhelmed". "Bengaluru, we are overwhelmed by your response❣️ Current wait time at Nagasandra store is 3 hours. Please plan accordingly or shop online, (sic)" a post read.
And the videos of huge crowds - that flooded the social media - also prompted interesting responses. Harsh Goenka, chairman of RPG Enterprises, one of country's biggest industrial firms, linked it to political crisis that has emerged for the Uddhav Thackeray government after minister Eknath Shinde's rebellion
.
"It's not MLAs queuing in Maharashtra to form government, It's not an immigration queue to enter our country, It's not a vaccination queue to avoid Covid wave. It's not pilgrims queueing in Tirupati for darshan, It's the opening of IKEA store in Bangalore! (sic)", he tweeted
But the long queues also mean inconvenience. And there have been enough tweets to draw IKEA's attention.
"Dear Ikea @IKEA @IKEAIndia It good you are in Bangalore and got good response from
@NammaBengaluroo But you should atleast take care of small childrens who are waiting for 3 hrs in Q," wrote a user. The response to the angry tweet read: "Hej Hassan! IKEA strives to make the experience smoother for customers. Sorry to know about the long queues. We do have Småland available at our store for kids after entering the store. Rest assured, the relevant feedback has been shared with our team. We hope to see you soon. (sic)".
While the firm has branded its furniture as affordable, one user - also miffed with the crowd - complained it was overpriced.
Spread over 12.2 acres, the 4,60,000 sq. ft. Ikea Nagasandra store - that features over 7,000 home furnishing products - opened for the public on June 22.
Close Story
Personalise your news feed. Follow trending topics