5-yr domicile condition only for pvt jobs: Khattar
Updated on Mar 09, 2021 11:23 PM IST
Haryana chief minister Manohar Lal Khattar on Tuesday announced that the recently amended five-year residency requirement (instead of 15 years) to get a bona fide resident certificate will only be applicable for private sector jobs under the newly-enacted 75% private job quota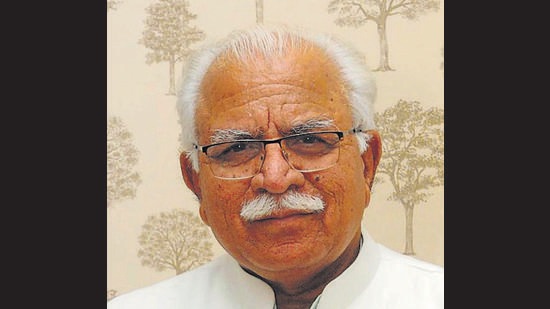 Haryana chief minister Manohar Lal Khattar on Tuesday announced that the recently amended five-year residency requirement (instead of 15 years) to get a bona fide resident certificate will only be applicable for private sector jobs under the newly-enacted 75% private job quota.
Khattar, who was replying to a discussion on the governor's address, said that following enactment of 75% private sector quota law, there is resentment among the Scheduled Caste (SC) over the amended condition of five years instead of 15 years, required to get a resident certificate.
"The SCs from Haryana feel thatSCs from other states will be able to get jobs here. I want to announce that the existing parameters or notifications for government employment will stay and the five-year requirement for a resident certificate is only for private jobs," the CM said.
As per government instructions, caste certificate for SCs is granted only to those who are residents of Haryana by birth.
Khattar became emotional on Tuesday while recalling scenes of Congress women MLAs pulling a tractor during the Congress protest march over fuel price hike.
"Former CM Bhupinder Singh Hooda and Raghuvir Singh Kadian were proudly sitting on the tractor being pulled by women MLAs. And this happened on International Women's Day. Hooda, a CM-level leader would have earned goodwill had he pulled the tractor with women MLAs sitting on the tractor," Khattar said.
He added that he was deeply anguished at the disrespect shown by Congress leaders towards women.
Reacting to this statement, Hooda said that women MLAs were pulling the tractor to mark their protests against the sufferings of people due to fuel price hike.
Personalise your news feed. Follow trending topics