Ludhiana: 20-year-old held for abducting, raping minor
Published on Jan 26, 2023 12:00 AM IST
The accused had allegedly raped the minor and left her near Jaspal Bangar area on January 15, the 20-year-old was also captured in CCTV cameras in the area while abducting the victim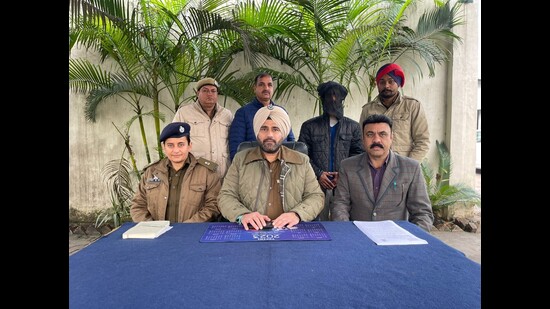 Police have arrested a 20-year-old factory worker wanted for allegedly abducting and raping a four-year-old girl in Kanganwal.
The accused, who is a drug addict, has been identified as Vikas Kumar and was living in Rajeev Gandhi colony in the city with his family for the last two years. He was nabbed in the focal point area on Tuesday night after he was captured roaming in the area in CCTV cameras.
The accused had allegedly raped the toddler and left her near Jaspal Bangar area on January 15. The accused was also captured in CCTV cameras in the area while kidnapping the victim.
Inspector Rajesh Kumar, Crime branch-1, said that after the accused was captured again in the CCTV on a stolen cycle, police were able to nab him hours later.
He said that as his cycle was distinguishable from others, it helped the police in tracing him.
Inspector Kumar said that the accused works as a labourer at a hosiery unit and that he had also been involved in minor cases of theft in the past.
He said that the accused was produced in the court on Wednesday and was sent to three days police remand.
Police have registered a case at Sahnewal police station under section 376 of the Indian Penal code and 6 of the Protection of Children from Sexual Offences (POCSO) Act against an unidentified person on January 16 following a complaint by the victim's father. The complainant stated that his daughter was playing in the street with other children when she went missing and the family initiated a search for her.
Police said that the girl was found crying and bleeding in Jaspal Bangar by the locals, who took her to the hospital and informed the police.