Ola subsidiary told to pay
₹

10,000 for failing to deliver cab on lease

Published on May 30, 2021 02:45 AM IST
While disposing of the complaint filed by Deepak Kumar, the consumer forum also directed the firm to refund ₹5,000 paid by him while booking the cab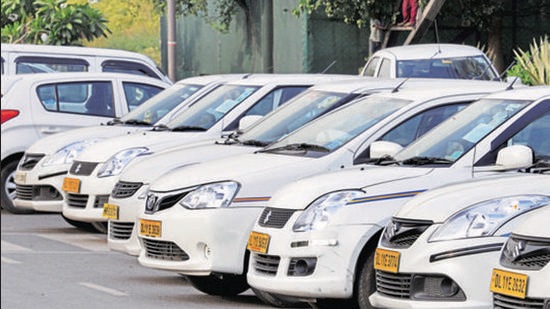 For failing to provide a cab on lease despite receiving payments, Ola Fleet Technologies Private Limited has been directed to pay ₹10,000 as compensation and litigation expenses to a Kurali resident.
The leasing arm of ridesharing company Ola Cabs was penalised by the District Consumer Disputes Redressal Forum, Chandigarh, for deficiency in service and unfair trade practice.
While disposing of the complaint filed by Deepak Kumar, the consumer forum also directed the firm to refund ₹5,000 paid by him while booking the cab. If the amount is not paid in 30 days from the date of the receipt of the order's certified copy, the company will have to pay an additional cost of ₹10,000.
Deepak in his complaint said that the firm had launched a scheme under which a person could get a cab on lease for four years by depositing ₹21,000.
Accordingly, Deepak applied under the scheme and booked a cab on lease by paying ₹4,000 on March 5, 2019, and the balance was to be given after the delivery of the cab. As the firm had assured him the delivery within a week, Deepak also booked a driver for the cab on daily wages of ₹500, starting from March 12, and deposited ₹1,000 for his driving test. He said Ola Fleet Technologies Private Limited on March 20 also got his police verification done, for which he paid ₹50.
Despite having made all the payments, the cab was not delivered even though he made repeated visits to the firm's office in Hallomajra. After making one excuse after the other, the firm ultimately refused to provide the cab, he alleged.
Delivery rejected post verification: Firm
The firm, seeking dismissal of the complaint, said that Deepak had been told that the cab would be delivered after the clearance of his verification.
According to the company's terms and conditions, which had been shared with him, ₹4,000 was a non-refundable fee for the verification of documents, address and other procedures, the firm said, adding that Deepak's verification had been rejected due to negative remarks of his references.
The firm also admitted that Deepak deposited ₹1,000 for his driver's test, which is mandatory before handing over the cab.
Justification is bald assertion: Forum
"The justification put forth by Ola Fleet Technologies Private Limited in its reply for not delivering the cab is a bald assertion and devoid of any document in support. The company only relied upon the verification report briefing negative remarks of the complainant's references, which has not been made part of the record for the reasons best known to it. Thus, it failed to prove its stand and hence found guilty of resorting to unfair trade practice," the consumer forum ruled
The order further states: "The absence of any verification report itself acclaims that no verification, as alleged, has been carried out by the (firm) and thus no question arises for forfeiting the amount, which remained unutilised by the company for the purpose it was deposited for. Thus, the unfair trade practice adopted by the (firm)."
Personalise your news feed. Follow trending topics