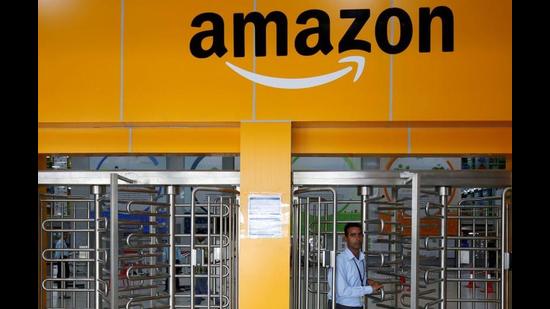 Panchkula youth lands
₹

32 lakh job with Amazon

This is the highest-ever package offered to a student of Chandigarh College of Engineering and Technology

PUBLISHED ON JUL 18, 2021 12:58 AM IST
Anuj Bansal, 21, a computer science engineering student at Chandigarh College of Engineering and Technology (CCET), Sector 26, Chandigarh, has been recruited by Amazon with a package of ₹32 lakh per annum.
This is the highest-ever package offered to a CCET student. A resident of Sector 10, Panchkula, Anuj has been hired as a software engineer. "I dedicate my achievement to my parents who have always supported me," he said.
Last year, the highest annual package offered to a CCET student was ₹12 lakh, while the average package was approximately ₹5 lakh, which remained the same this year as well.
According to the placement data shared by CCET, American Express has also recruited a student from the college for ₹11.27 lakh per annum, while O9 Solutions has hired four students for ₹9.12 lakh per annum.
Among the companies that recruited students from the college for the first time were Godrej, Gemini Solutions, Jungle Works, uTrade and Infosys.
Principal Manpreet Singh Gujral said, "For the last two years we have been trying to bring in more core companies for placements."
Online recruitments
Due to the Covid-19 pandemic, the placement process and interviews were held online. KG Sharma, dean, training and placement at CCET, said, "Since the online mode was new, a few companies were not very much comfortable with it, especially non-IT recruiters. Placements in computer science engineering, and electronics and communication engineering streams were unaffected during the pandemic and students achieved better opportunities this year."
However, due to the pandemic, companies were hesitant to recruit students of civil engineering and mechanical engineering.
Established in 2002, CCET is affiliated to Panjab University and offers bachelor of engineering courses in the four aforementioned streams.
Close