Spice of Life | Morning larks vs night owls, living it up right
Jan 03, 2023 06:01 PM IST
We live only once, so why not live right? If one gets a chance to improve on a certain aspect of life, why not grab it with both hands? You never know it might just be the change you're looking for
Recently, I had the opportunity to attend my nephew's first birthday, where a havan (a ritual burning of offerings such as grains and ghee on a special occasion) was conducted. As the heat from the pious fire warmed my face on the cold winter morning, the priest took a pause from chanting the mantras to give a sermon. The topic was early risers and their disciplined life.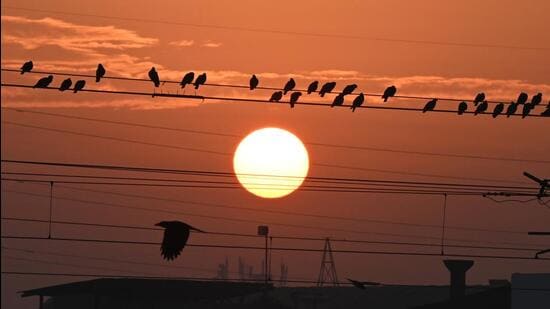 According to the priest, morning larks (named after the lark birds, known to sing before dawn) tend to lead a more productive and healthier lifestyle as the working of the mind during the calm hours of the morning is more focused. Morning walkers too are creatures of habit and swear by this routine as exercise done at this time kicks off the day with endorphins which in turn helps in having a stress-free day. A survey of 1,086 CEOs of US companies on the 2022 Inc. 5000 list, found that 64% wake up by 6am or earlier. Nearly nine out of 10 of the CEOs surveyed rise no later than 7am. But it is important to point out here that rising early also means hitting the sack early as sleep scientists insist on seven to nine hours of sleep every night.
How often have you heard someone say, I don't have the time to read or visit the doctor or go to a charitable institute or spend quality time with the family? I can say with conviction that all of these people are not early risers. The golden morning hours provide one with the wisdom to organise and plan the day ahead as incorporated by some of the most enterprising individuals the world over. The proof is right in front of our eyes as documented in bestsellers, such as The 5am Club by Robin Sharma and What The Most Successful People Do Before Breakfast by Laura Vanderkam.
Night owls, as the name suggests, refers to humans who are more active in the late hours of the mornings and nights. Having no motivation to get up on time in the morning and shying away from work are the usual characteristics of people in this category leaving aside a few professionals like doctors, security guards, DJs, and call centre employees on night shift.
So, what is the reason behind comparing the two when the clear winner is in sight? The answer is apparent: We live only once, so why not live right? If one gets a chance to improve on a certain aspect of life, why not grab it with both hands? You never know it might just be the change you're looking for. So, if there is some space left on your New Year resolution list, why not pen this down and welcome the rest of 2023 with the rising sun? ashmeg20@gmail.com
The writer is a Ludhiana-based freelance contributor .